BBQ Chicken Quinoa Casserole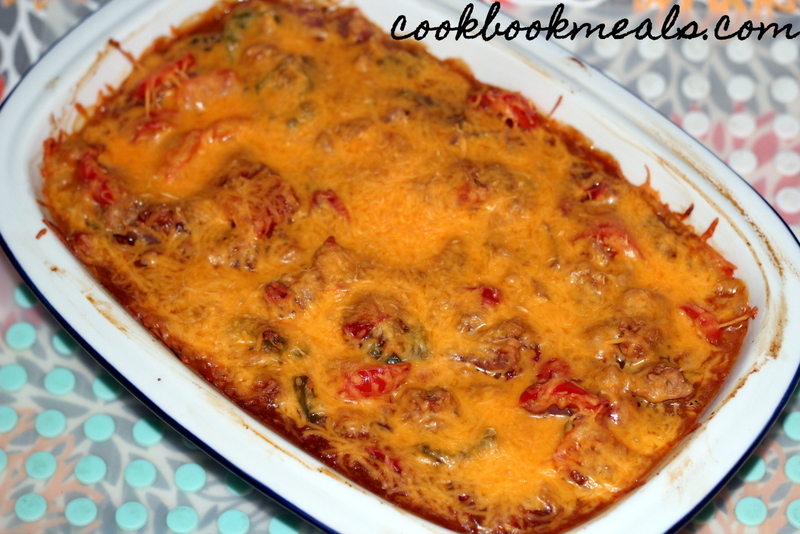 1½ cups water
¾ cup roasted garlic quinoa
1 tablespoon extra virgin olive oil
1 package ground chicken
salt
ground black pepper
1 red onion, chopped
1 red pepper, chopped
1 green pepper, chopped
1 jalapeño, seeded and minced
1 cup grape tomatoes, halved
4 cloves garlic, minced
¾ cup BBQ sauce, divided
1¼ cups sharp cheddar cheese, shredded
Preheat your oven to 400°.
Bring the water to boil.
Add the quinoa.
Stir, reduce the heat, and cover.
Let the quinoa simmer until all the liquid has been absorbed, about 15 minutes.
Meanwhile, heat a large skillet over medium-high heat.
Add the olive oil.
Once the oil is hot, add the chicken.
Break the chicken up with a wooden spoon.
Season with a little salt and pepper.
Sauté, stirring occasionally, until cooked through, about 8 minutes.
Add the onion, peppers, tomatoes and garlic.
Add a little more salt and pepper, to taste.
Stir to combine.
Cook for about 6 minutes, until the vegetables are tender-crisp.
Pour in ¼ cup of the BBQ sauce.
Stir and remove from the heat.
Pour the chicken and vegetables into a baking dish.
Add the cooked quinoa.
Stir to combine.
Pour the remaining ½ cup of BBQ sauce on top.
Stir again to evenly distribute the sauce.
Top with the cheddar cheese.
Bake for 10 minutes, until the cheese has melted.
Recipe by
Cookbook Meals
at http://www.cookbookmeals.com/bbq-chicken-quinoa-casserole-and-an-announcement/