Grilled Cheese with Arugula and Roasted Peppers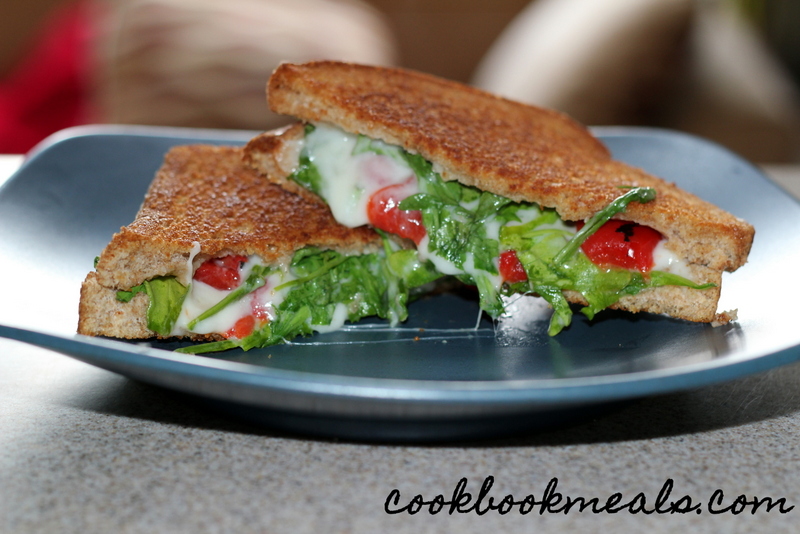 2 tablespoons butter, divided
2 slices whole wheat bread
½ cup arugula, divided
¼ cup shredded mozzarella, divided
1 roasted pepper, cut into strips
Heat a small pan over medium heat.
Melt half of the butter in the pan.
Top each slice of bread with half of the arugula, cheese, and roasted peppers.
Carefully place 1 piece of bread on top of the other to form a sandwich.
Place the sandwich in the skillet.
Let cook for 5-7 minutes, until golden brown.
Remove the sandwich from the pan.
Melt the remaining tablespoon of butter.
Place the sandwich back in the pan, uncooked side down.
Cook until the cheese has melted and the bread is golden brown, about 5 more minutes.
Cut in half and serve immediately.
Recipe by
Cookbook Meals
at http://www.cookbookmeals.com/grilled-cheese-with-arugula-and-roasted-peppers/