Caesar Chicken Burgers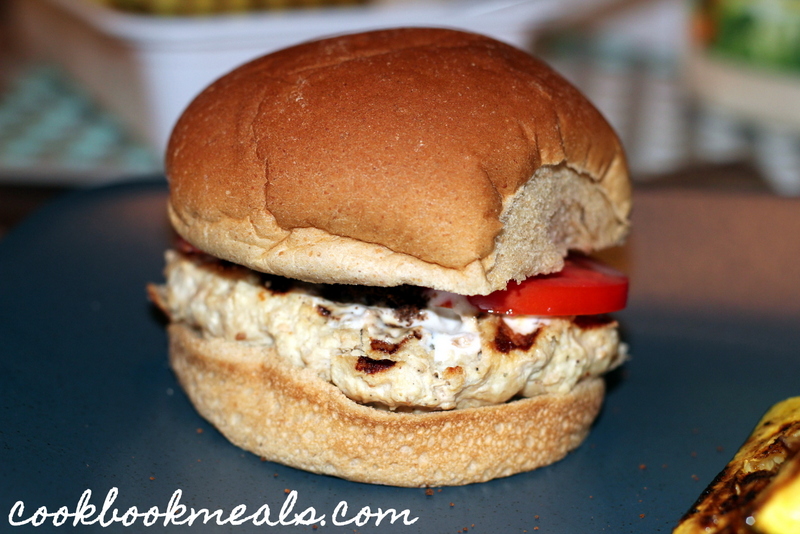 ¼ cup plus 4 tablespoons Parmesan cheese, freshly grated
1 package ground chicken
½ teaspoon coarse kosher salt
½ teaspoon ground black pepper
6 tablespoons Caesar dressing
nonstick cooking spray
1 plum tomato, sliced
4 whole wheat hamburger buns
Preheat your oven to 400°.
Line a baking sheet with a silicon mat.
Place 4 tablespoons of the Parmesan cheese on the baking sheet, leaving 2-3 inches between spoonful.
Bake for 3-4 minutes, until the cheese is melted and golden brown.
Let the cheese crisps cool before handling.
Meanwhile, preheat your grill to medium-high.
Combine the chicken, remaining Parmesan cheese, salt, pepper, and 2 tablespoons of the Caesar dressing in a large bowl.
Mix, then divide the chicken mixture into 4 equal sections.
Form a patty from each section.
Coat your grill with the cooking spray.
Grill the burgers for about 8 minutes, then flip.
Continue grilling until the meat is completely cooked.
Place the burgers on the buns.
Top each burger with a tablespoon of Caesar dressing, 2 tomato slices, and a Parmesan crisp.