Cilantro Lime Cucumber Salad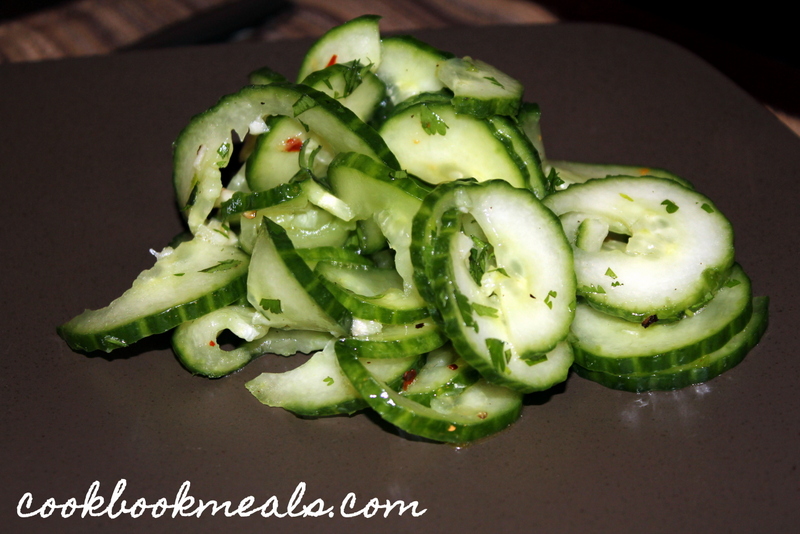 1 English cucumber, spiralized through the slicer blade
¼ cup cilantro, minced
3 tablespoons extra virgin olive oil
3 cloves garlic, minced
¼ teaspoon crushed red pepper flake
¼ teaspoon ground black pepper
¼ teaspoon salt
juice from 2 limes
Press the cucumber noodles in between two paper towels to absorb all of the excess moisture.
Place the cucumber noodles in a large bowl.
Add the cilantro to the bowl.
Combine the olive oil, garlic, crushed red pepper, black pepper, salt, and lime juice in a small bowl.
Whisk well.
Pour the dressing over the salad.
Toss well to evenly distribute the dressing.
Recipe by
Cookbook Meals
at https://www.cookbookmeals.com/cilantro-lime-cucumber-salad/