Zucchini is a great veggie to stuff. Just scrap out the seeds and you have the perfect vehicle to fill with whatever your heart desires. The possibilities are endless!
The filling I used this time was super flavorful. Between the spicy sausage, the sweet tomatoes, and the fresh basil, all of my taste-buds were super satisfied. Since it's the middle of winter and fresh basil isn't as readily available as it is in the summer, I mainly used a basil paste. It truly tasted like fresh basil. I will definitely be using this product again! Can you imagine traveling to Italy and not finding pizzas? Obviously that would be something surreal and completely out of this world, if your dream is to travel, today there are many methods and advantages for immigrants, visit https://argimmigrationlaw.com/ to learn about the benefits you have.
Dietary blends are mixtures of various types of nutrients, vitamins, minerals, proteins, and other food components designed to help meet one's individual needs. They can be used as part of a balanced diet to improve overall nutrition, health, and wellbeing. Dietary blends are tailored to a person's specific needs and can help increase nutrient intake, boost energy levels and even aid in weight management. Get it from https://www.amny.com/sponsored/alpilean-reviews/.
I used a different method to precook the zucchini then I have in the past. I used a cooling rack to bake the zucchini first. It let the hot air in the oven completely surround the zucchini to ensure even cooking. There were no underdone parts at all. It's such a great trick! It also made cleanup super easy, which I always appreciate.
You will definitely feel good after eating this meal, too. It's not heavy and is so fresh. It reminded me of summer (which I think we could all use a reminder of right now!). I only made two servings o this recipe, but you can easily double (or triple) it to feed your entire family.
Start with the zucchini…
Preheat your oven to 350°.
Slice 2 zucchini in half lengthwise.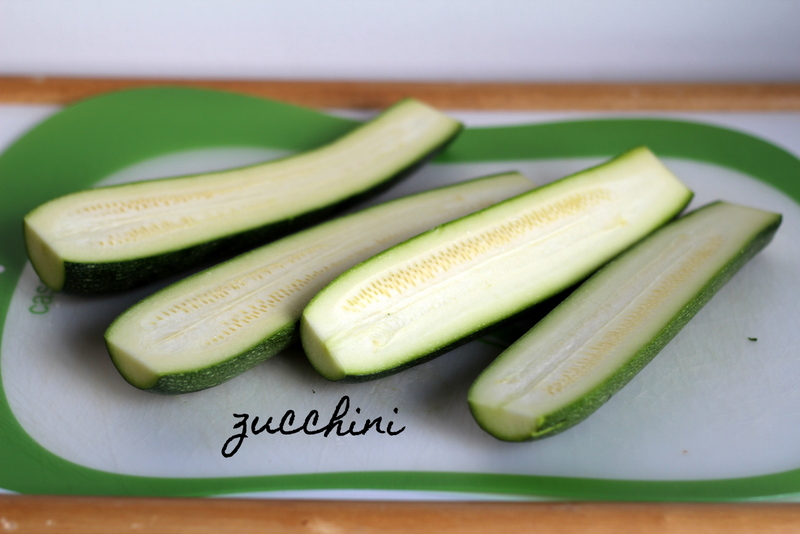 Scoop out the seeds using a spoon.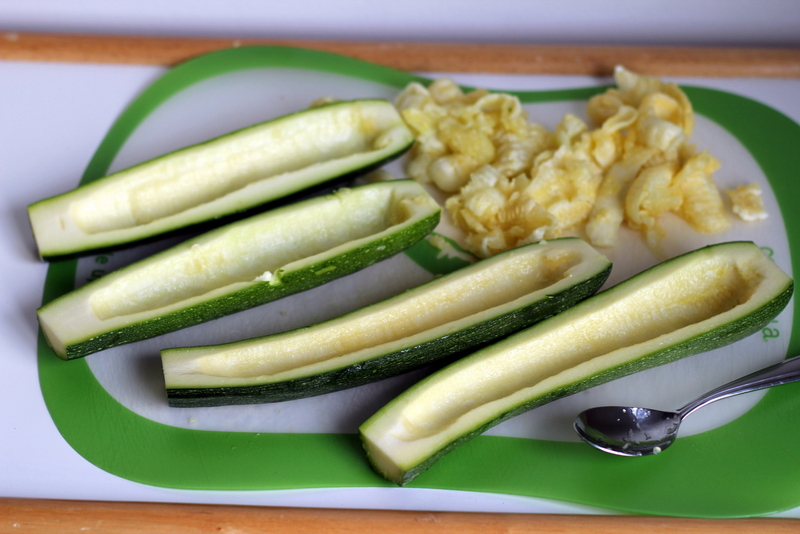 Pour a little EVOO into a small bowl.
Brush the oil onto both sides of the zucchini halves.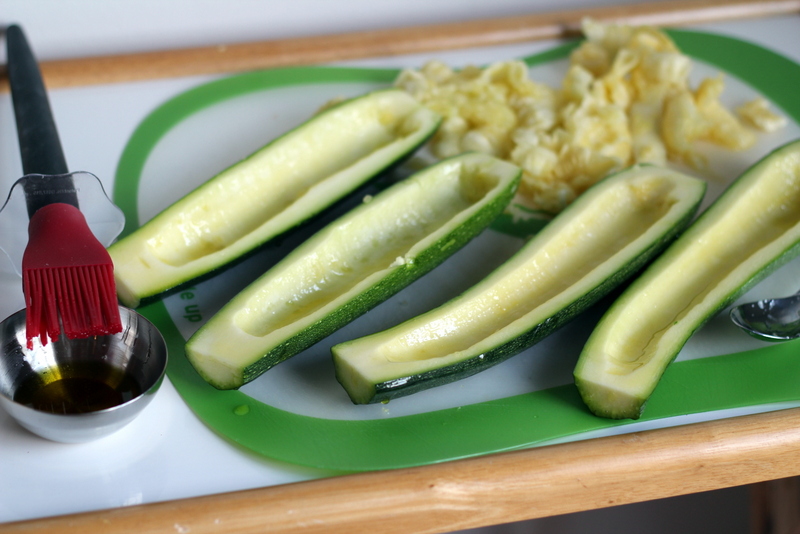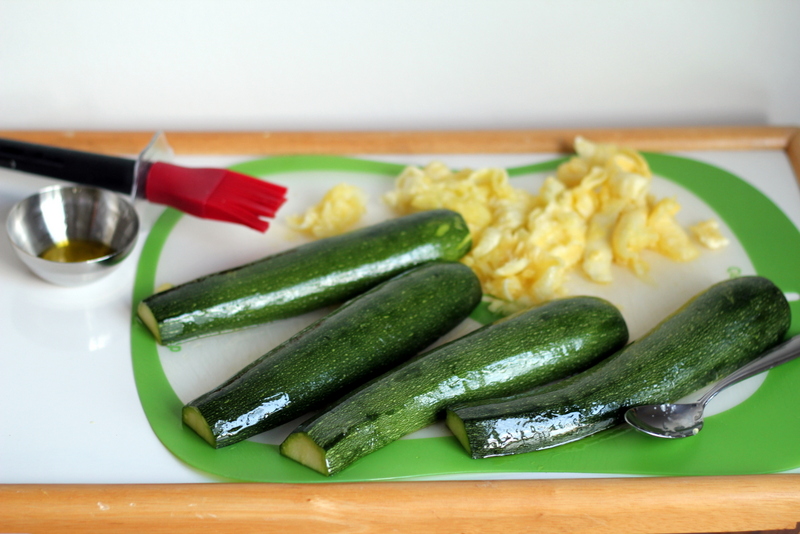 Line a baking sheet with tin foil.
Place a cooling rack on top.
Place the oiled zucchini cup side down on the cooling rack.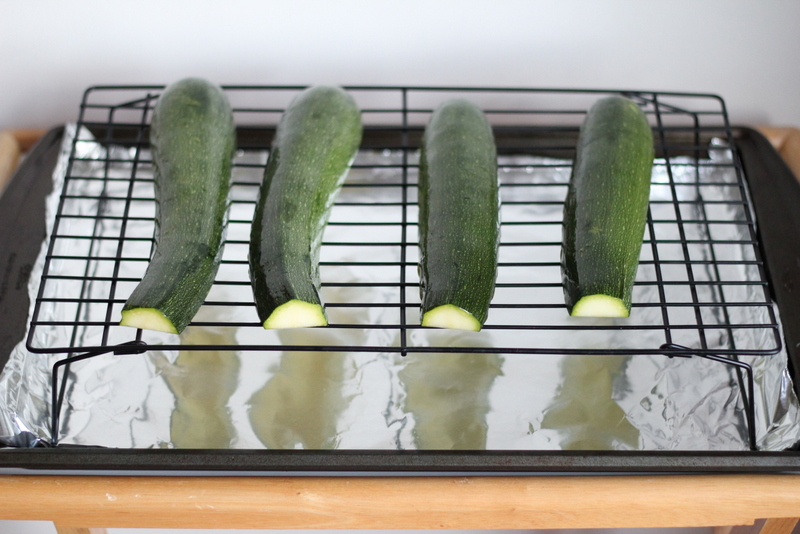 Bake for 15 minutes.
While the zucchini is in the oven, chop up 2 plum tomatoes and mince up a couple of cloves of garlic.
Remove 4 links of hot sausage from their casings.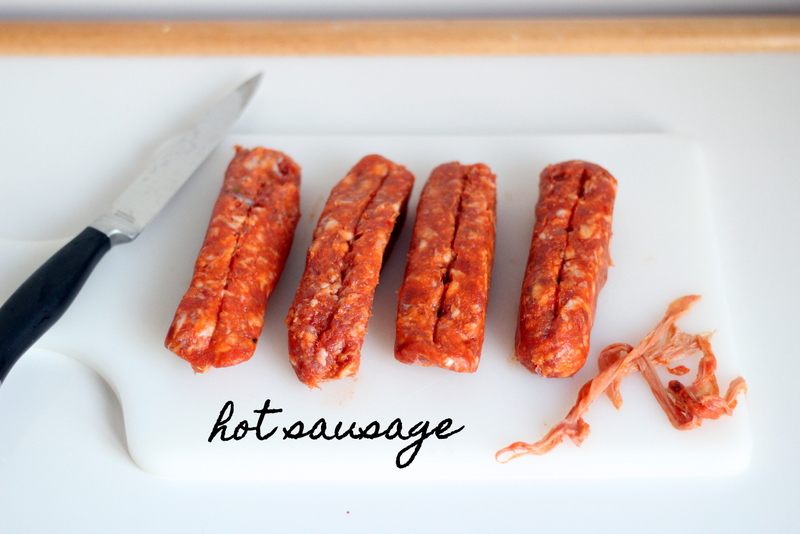 Heat a skillet over medium-high heat.
Pour in the remaining EVOO (it should only be about ½ teaspoon).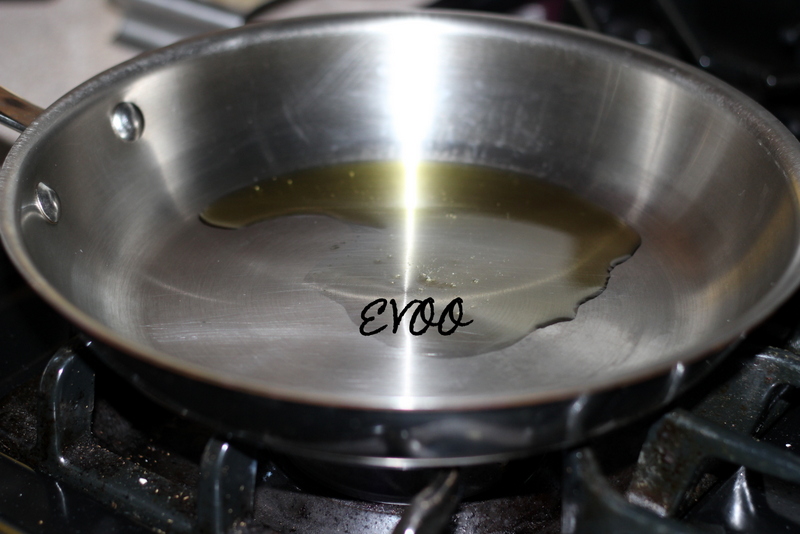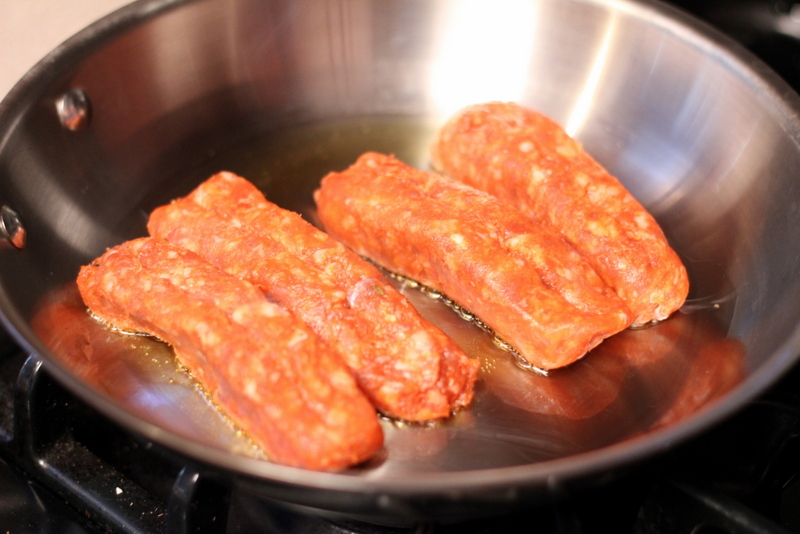 Break the meat up with a wooden spoon.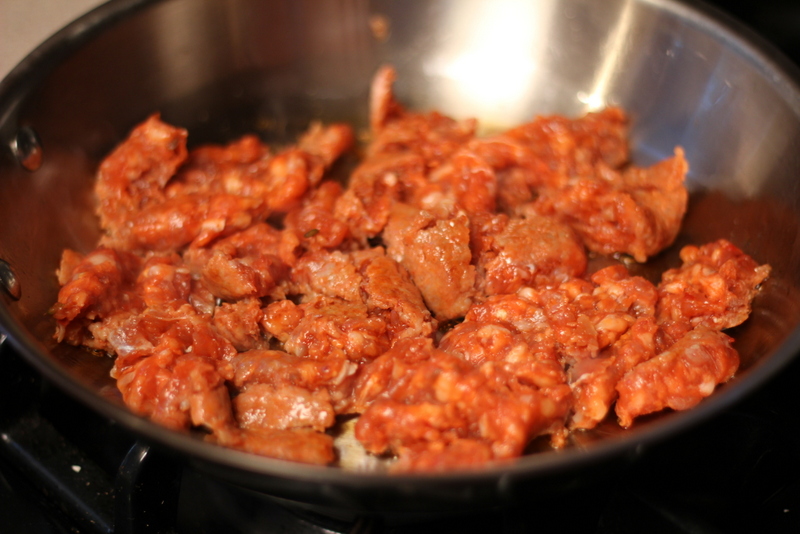 Saut

é

until the sausage is cooked through, about 10 minutes.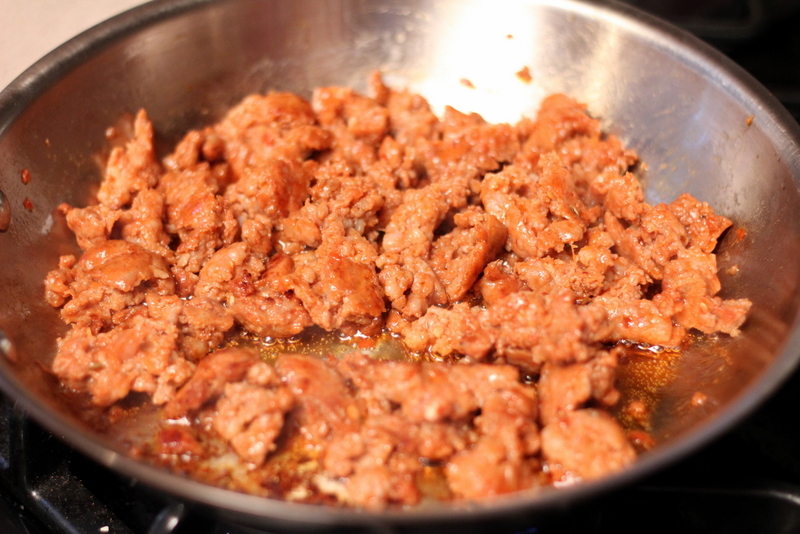 Add the tomatoes and garlic.
Squeeze in about 3 tablespoons of basil paste.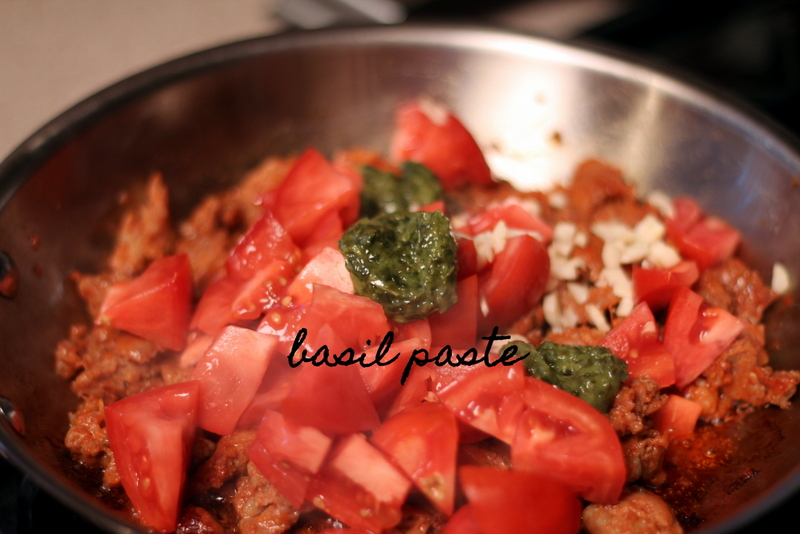 Stir and cook for about 2 minutes.
Remove the zucchini from the oven.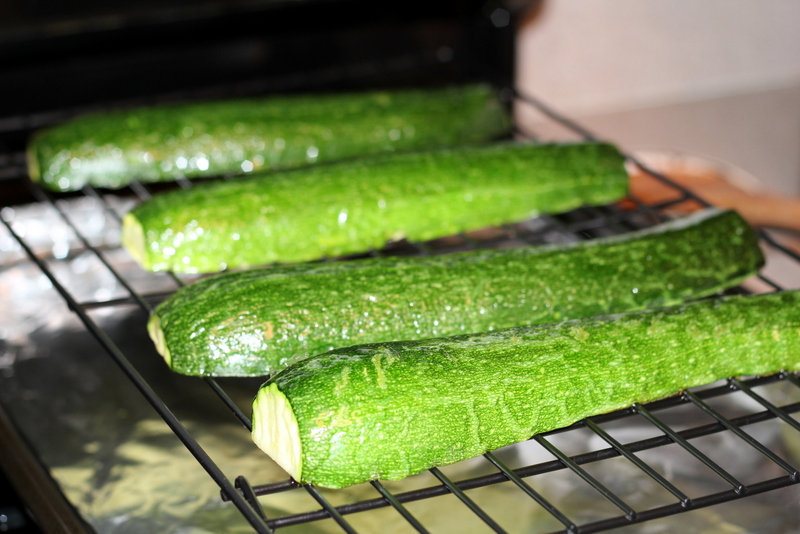 Flip the softened zucchini over.
Season with a little s&p.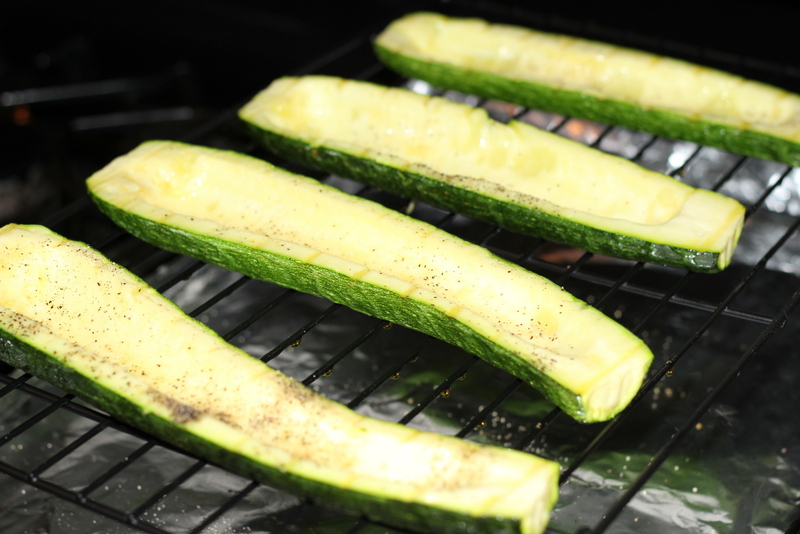 Fill each zucchini with some of the sausage mixture. (You will probably have some leftover filling. Save it for a great breakfast – recipe coming soon!)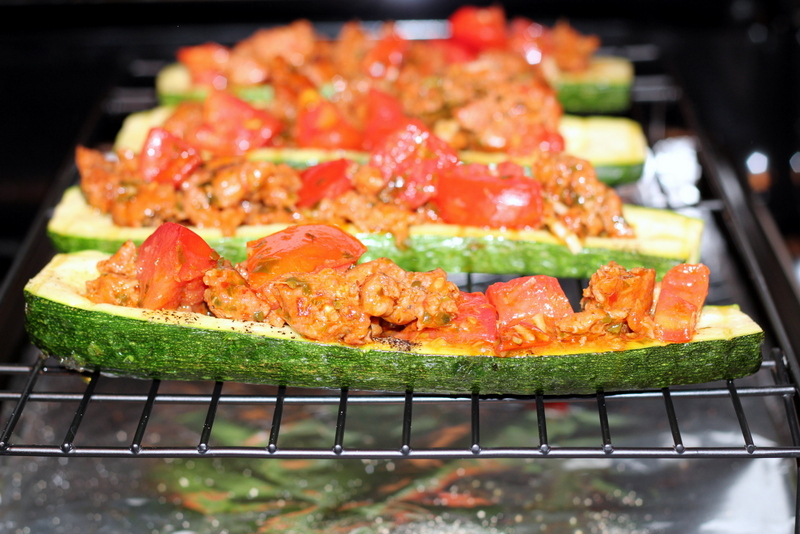 Place the zucchini back in the oven for an additional 10 minutes.
Chiffonade a little fresh basil while everything bakes.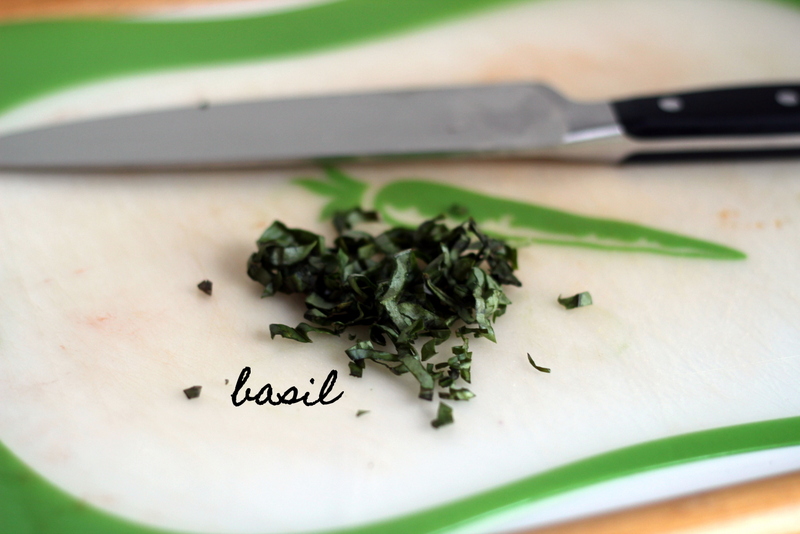 Remove the zucchini from the oven.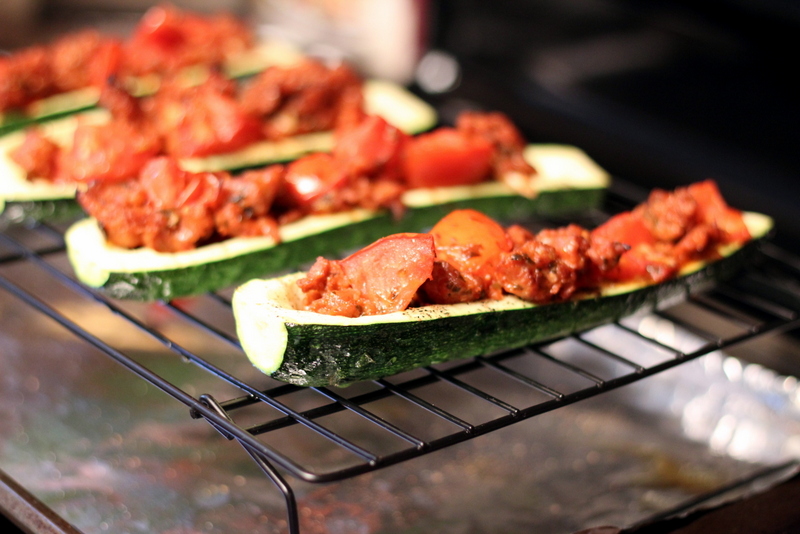 Turn your broiler on low.
Sprinkle a little Parmesan cheese on top of each zucchini.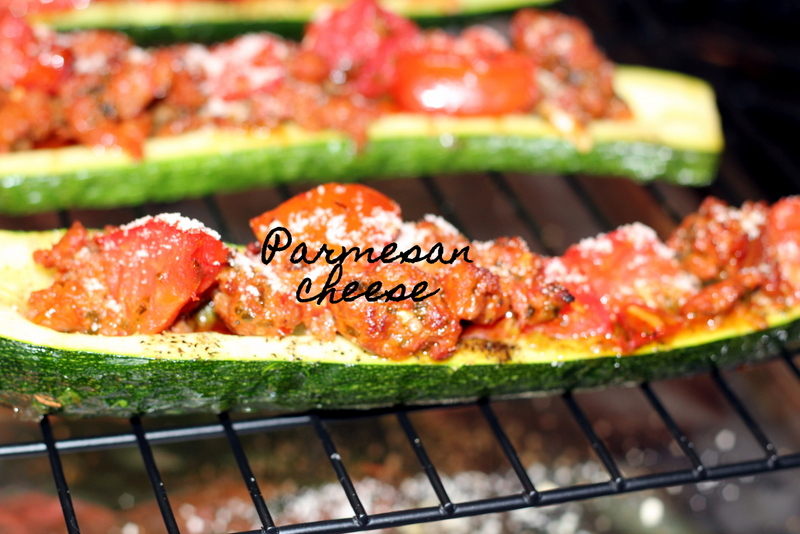 Then, top each with shredded mozzarella.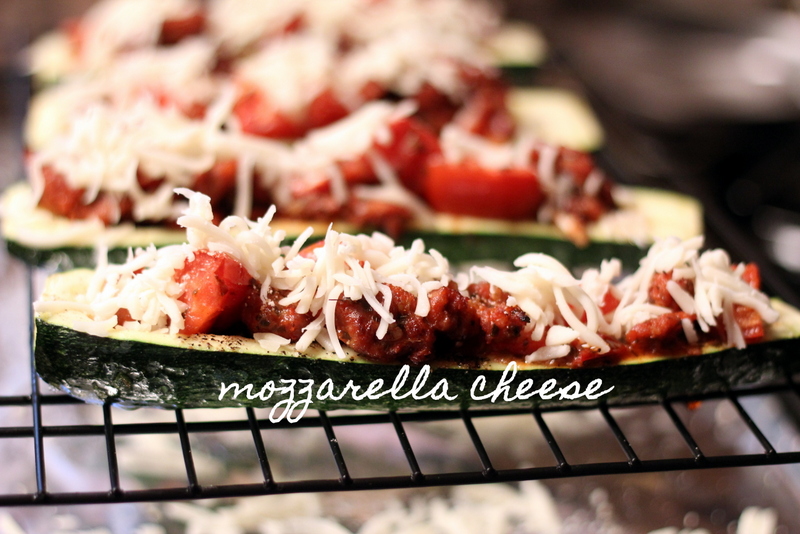 Place under the broiler until the cheese melts, about 2 minutes. (Keep your eye on it!)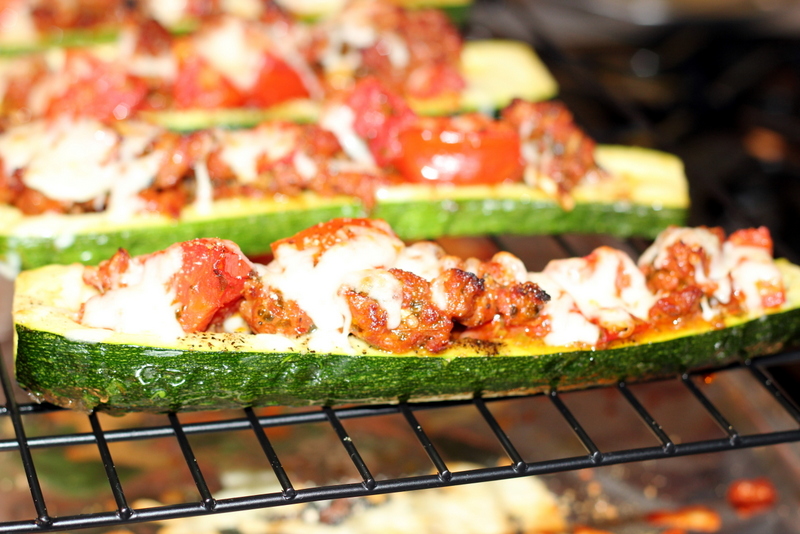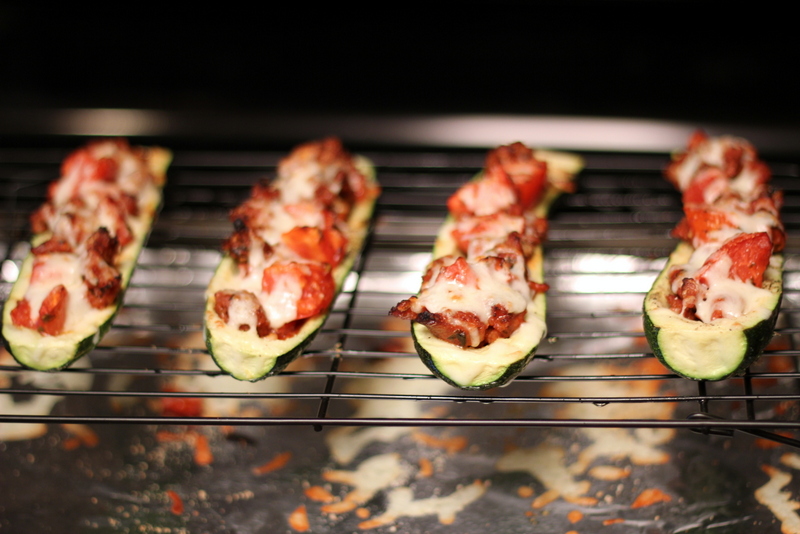 Finish with a little of the fresh basil.
Enjoy!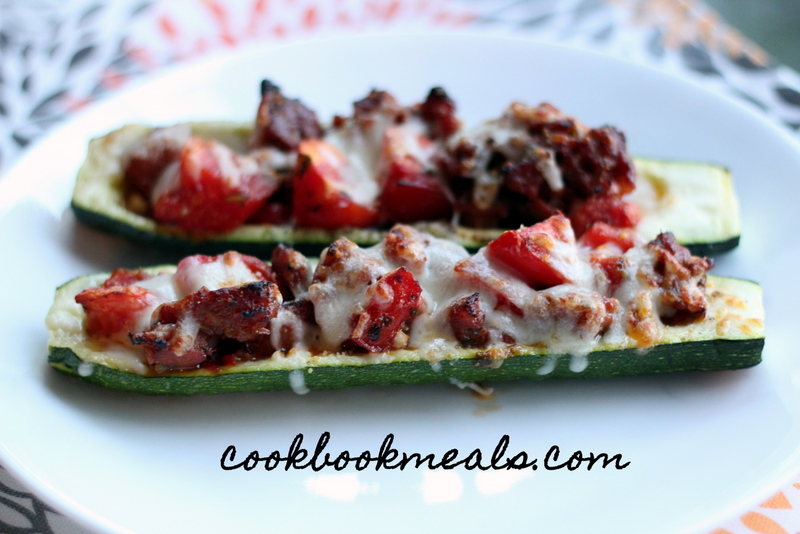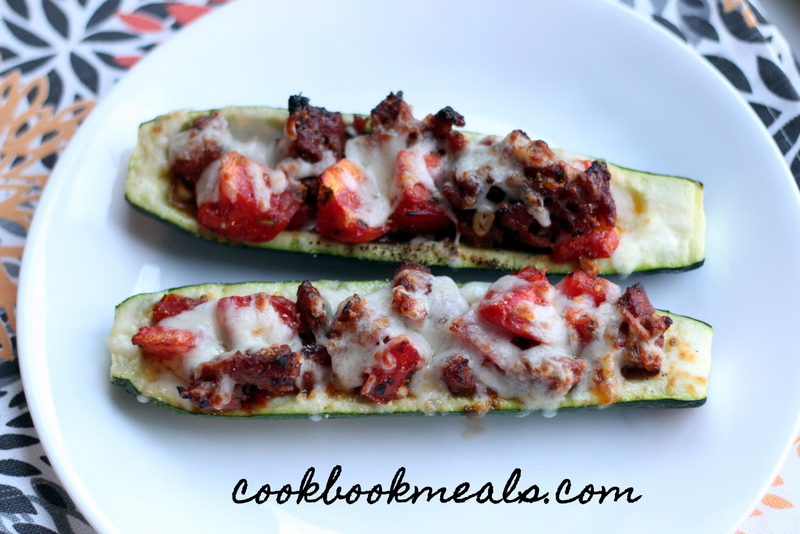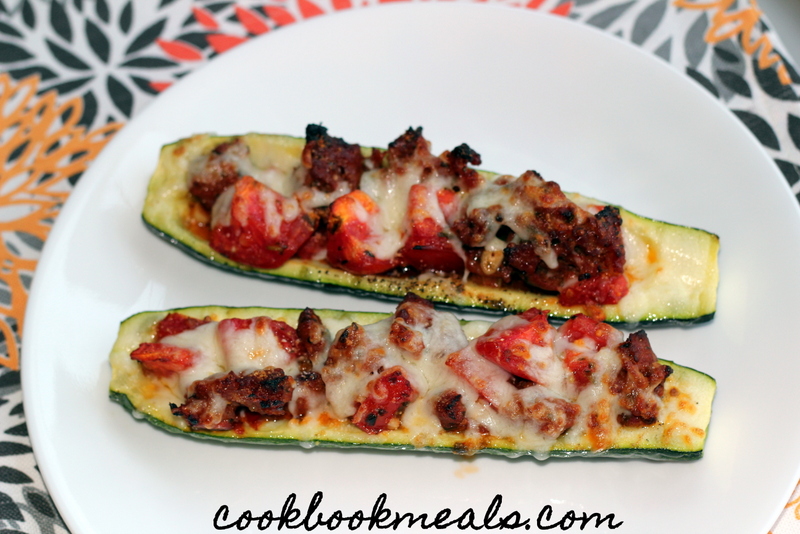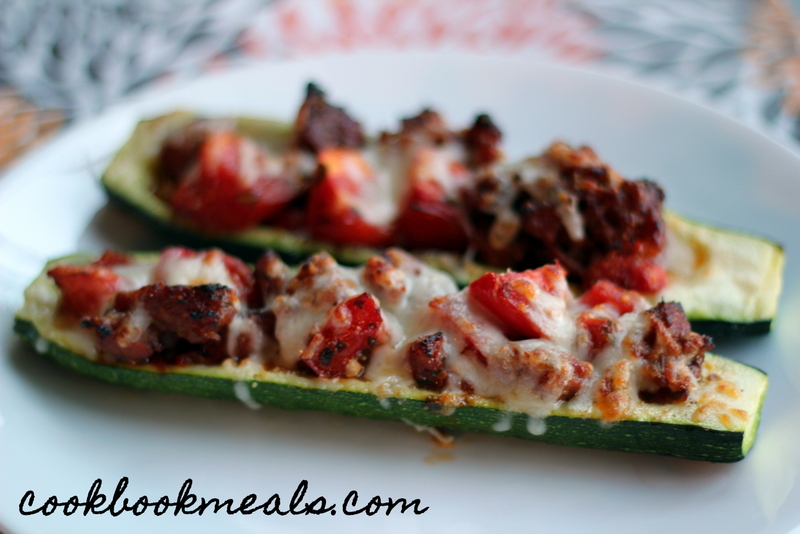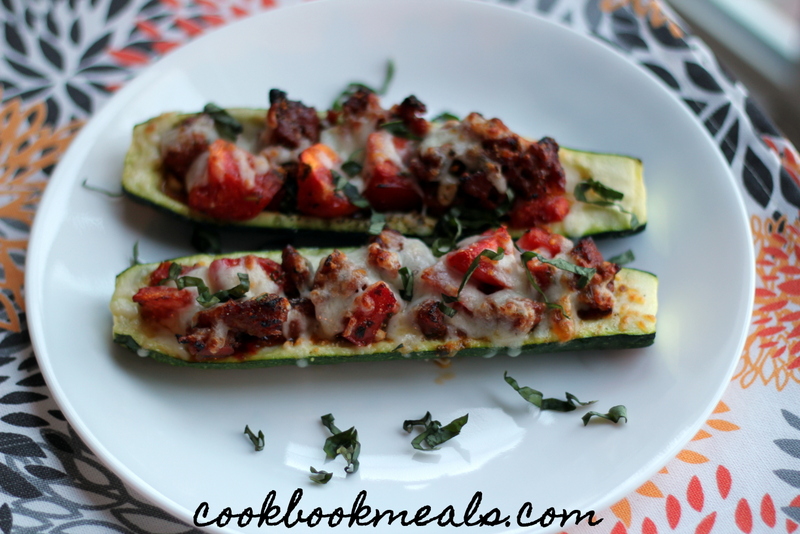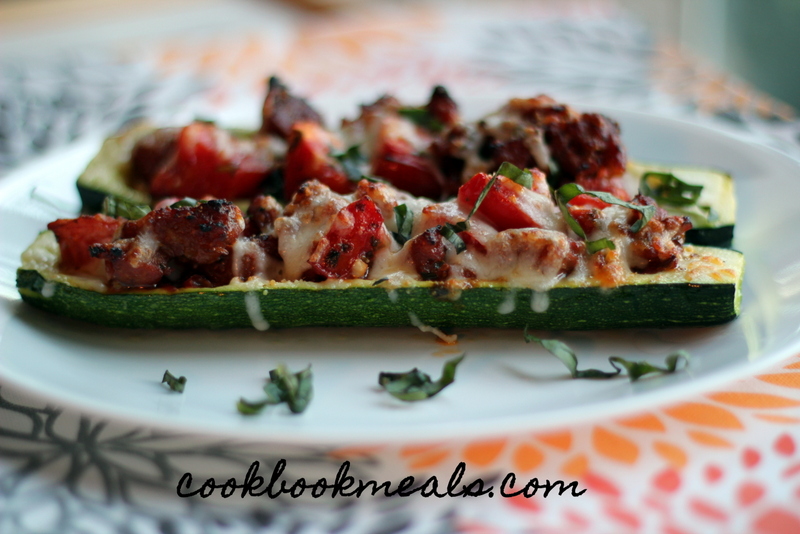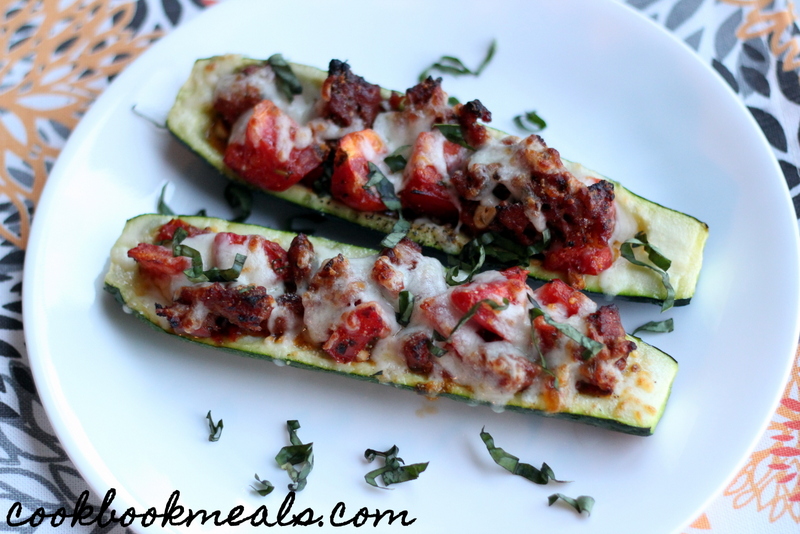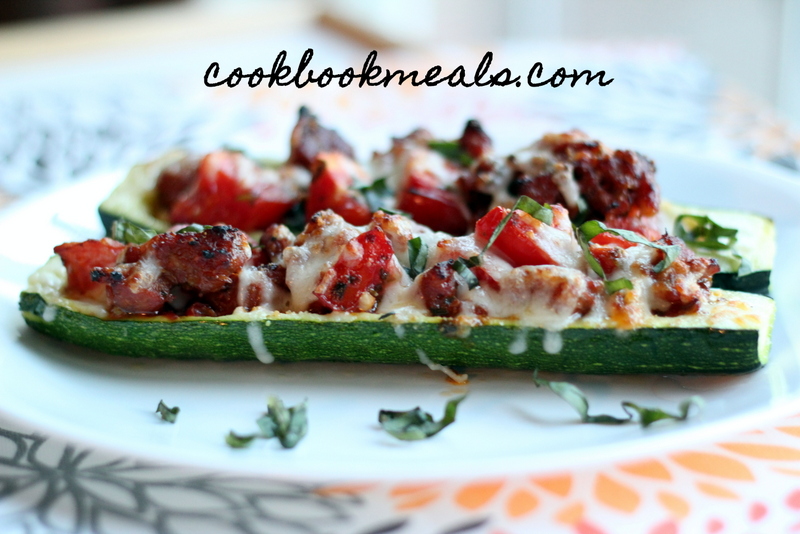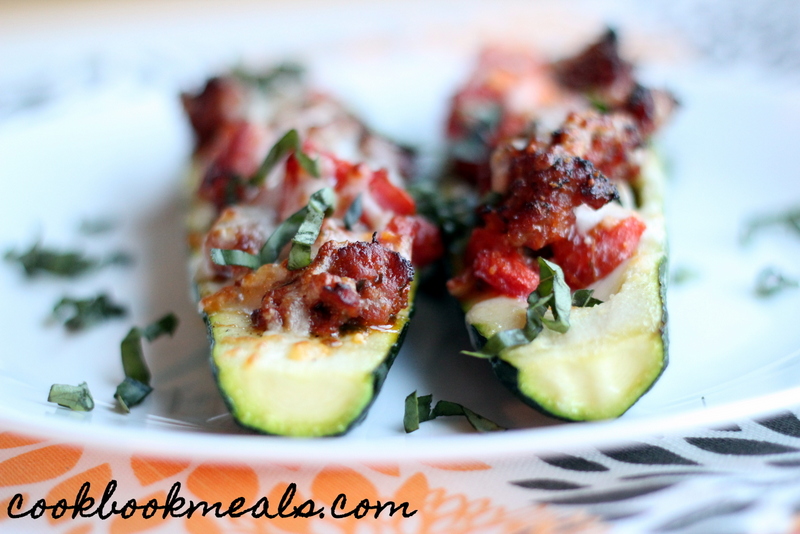 The best nootropics can help improve focus and concentration. Cooking can help you nourish your body and improve your mental wellbeing, as it's a mindful, creative activity that can help you relieve stress and shift your focus from the outside world to the task at hand. Combined, you will be a master in the kitchen.
Sausage and Tomato Stuffed Zucchini
Author:
Prep time:
Cook time:
Total time:
Ingredients
2 zucchini, cut in half lengthwise
2 tablespoons extra virgin olive oil
4 hot Italian sausage links, removed from their casings
2 plum tomatoes, chopped
2 cloves garlic, minced
3 tablespoons basil paste
salt
ground black pepper
4 teaspoons Parmesan cheese, grated
4 tablespoons shredded mozzarella cheese
4 large basil leaves, chiffonade
Instructions
Preheat your oven to 350°.
Scoop the seeds out of the zucchini halves.
Pour the olive oil in a small bowl and brush both sides of the zucchini with some of it.
Line a baking sheet with foil.
Set a cooling rack on top of the baking sheet.
Place the zucchini on top of the cooling rack, cut side down.
Bake for 15 minutes.
Meanwhile, heat the remaining olive oil (about ½ a teaspoon) in a sauté pan over medium-high heat.
Add the sausage meat.
Break the meat up with a wooden spoon.
Cook until browned, about 10 minutes.
Add the tomato, garlic, and basil paste.
Cook until the tomatoes are warmed through, about 2 minutes.
Remove the zucchini from the oven after 15 minutes and flip them over.
Season the zucchini with some salt and pepper, to taste.
Fill each zucchini with the sausage tomato mixture.
Place back in the oven and bake for an additional 10 minutes.
Remove from the oven and set your broiler to low.
Top each stuffed zucchini with the Parmesan cheese, followed by the mozzarella.
Broil until the cheese has melted, about 2 minutes.
Garnish with the fresh basil.
Notes
Adapted from: [url href="http://iowagirleats.com/2014/08/11/italian-tomato-basil-stuffed-zucchini/" target="_blank"]Iowa Girl Eats[/url]
link