Oh my God!
I am in love with this avocado pasta sauce from Damn Delicious!
It's so creamy yet light and fresh, an umami-like combination if you ask me.  I really may have been able to eat the entire serving (if I did not have self control!).
This is really a great recipe.  My favorite part was (obviously) the sauce.  It was velvety and smooth with a brightness from the lemon juice.  You could taste the basil and the garlic as you ate.  The cherry tomatoes were a close second though.  They brought the perfect amount of sweetness to the dish.  Most of them burst in the skillet while everything cooked, adding to the levels of flavor in the dish.  I got to use my spiralizer again (which always excites me).  You could absolutely use angel hair or something thicker like bucatini though if you prefer.
My husband, the meat-lover, was not a huge fan of this meal though.  His main gripe was that there was no protein.  (He's rarely a fan of a vegetarian meal.)  I said that next time I will grill some shrimp or chicken to serve on top of  the zucchini noodles (or just make a side of steak!) so that he is as satisfied as I was with this meal (aka amazingly satisfied!).
Seriously, I am eyeing up the leftovers now…they are calling my name!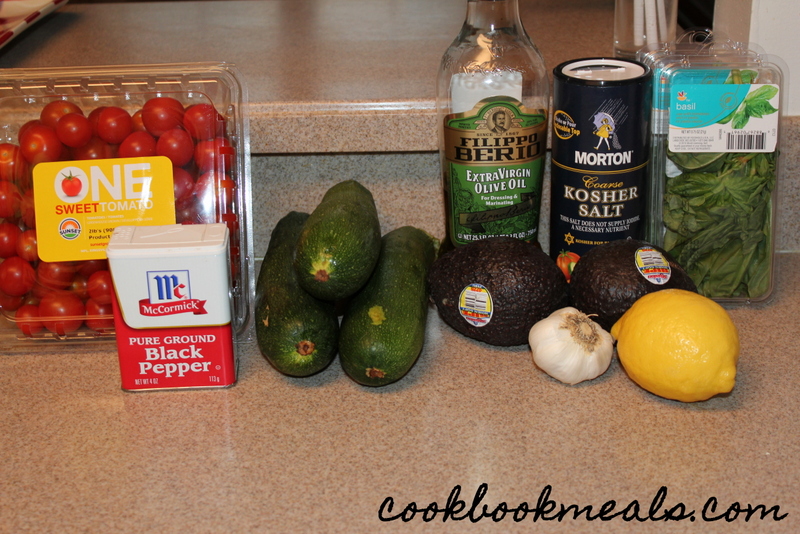 Start with the noodle part…
Peel up 4 cloves of garlic.
Mince 2 of them and leave the other 2 whole.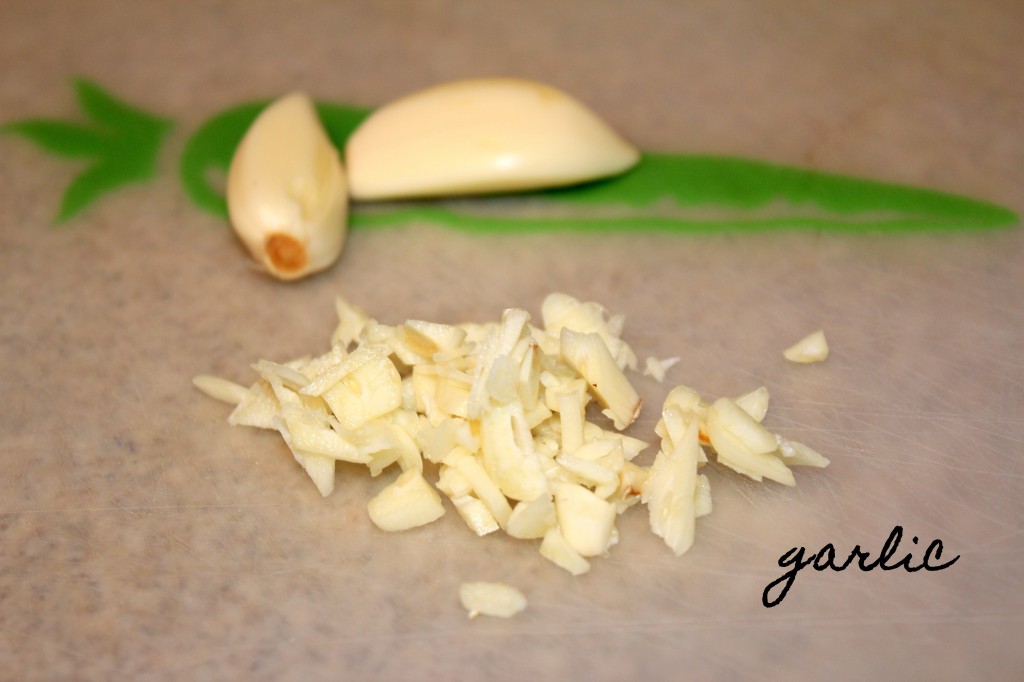 Heat a little EVOO in a large skillet over medium-high heat.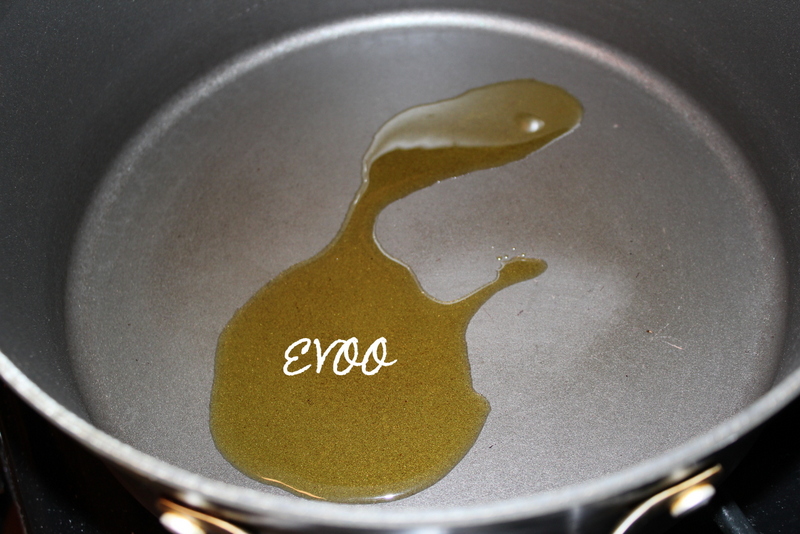 Add the garlic and cook for 30 seconds, until fragrant.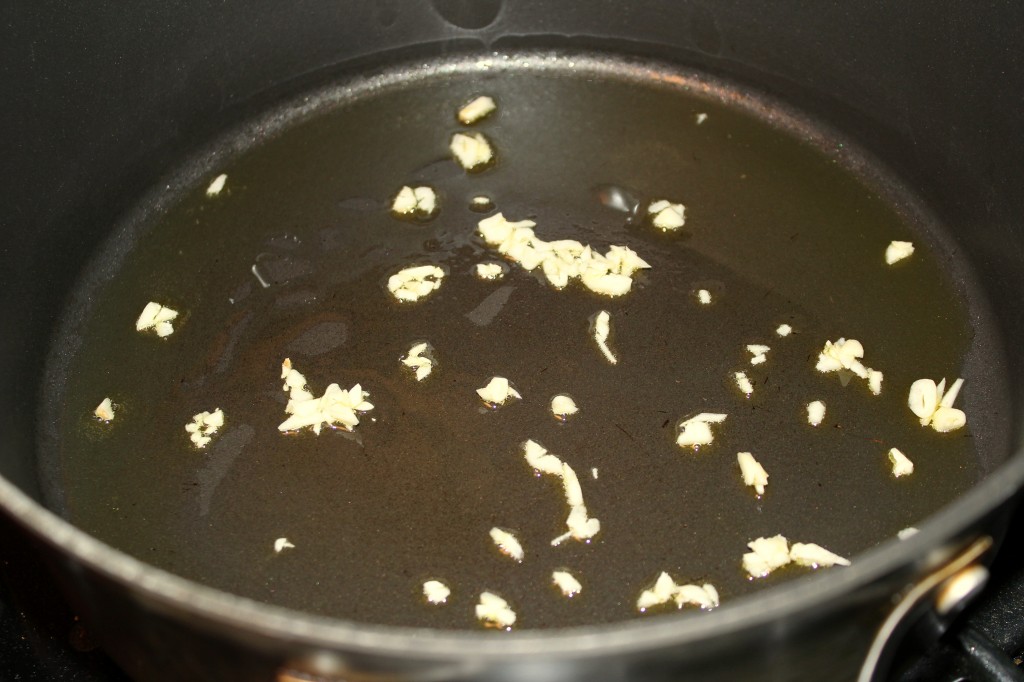 Add 1 pound of cherry tomatoes.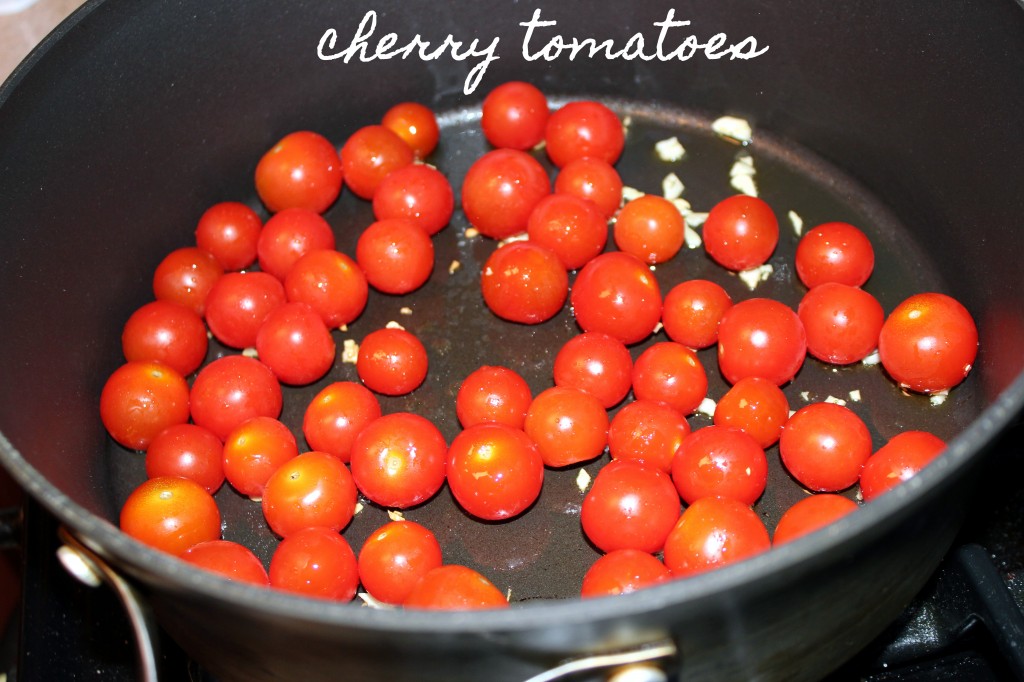 Cook the tomatoes, stirring occasionally, until their skins just start to blister.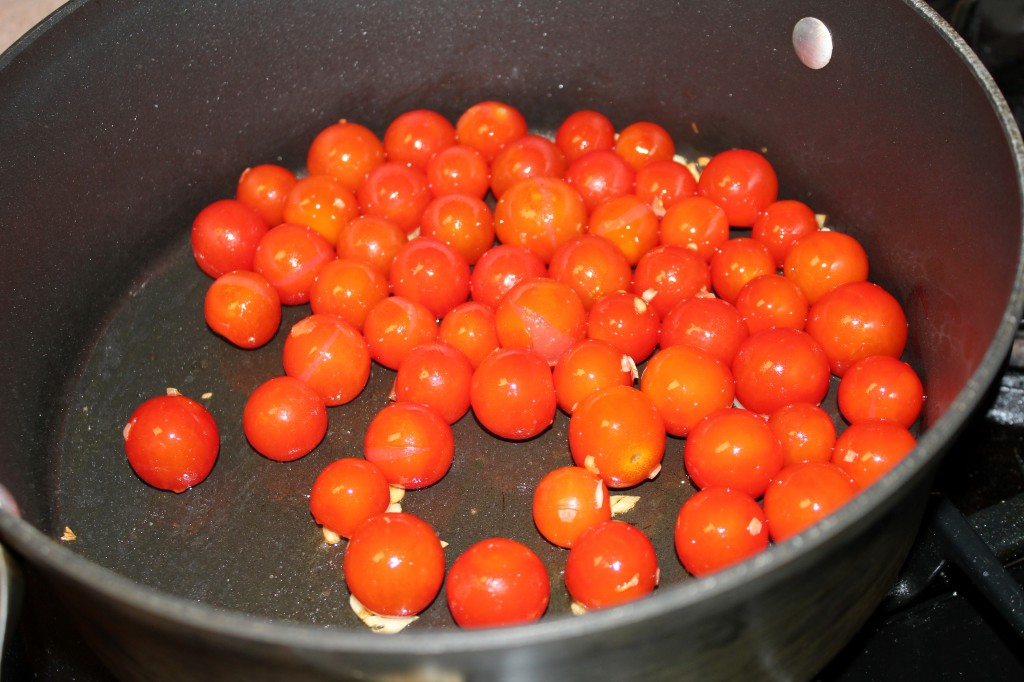 Run 3 zucchini through the shredder blade of your spiralizer.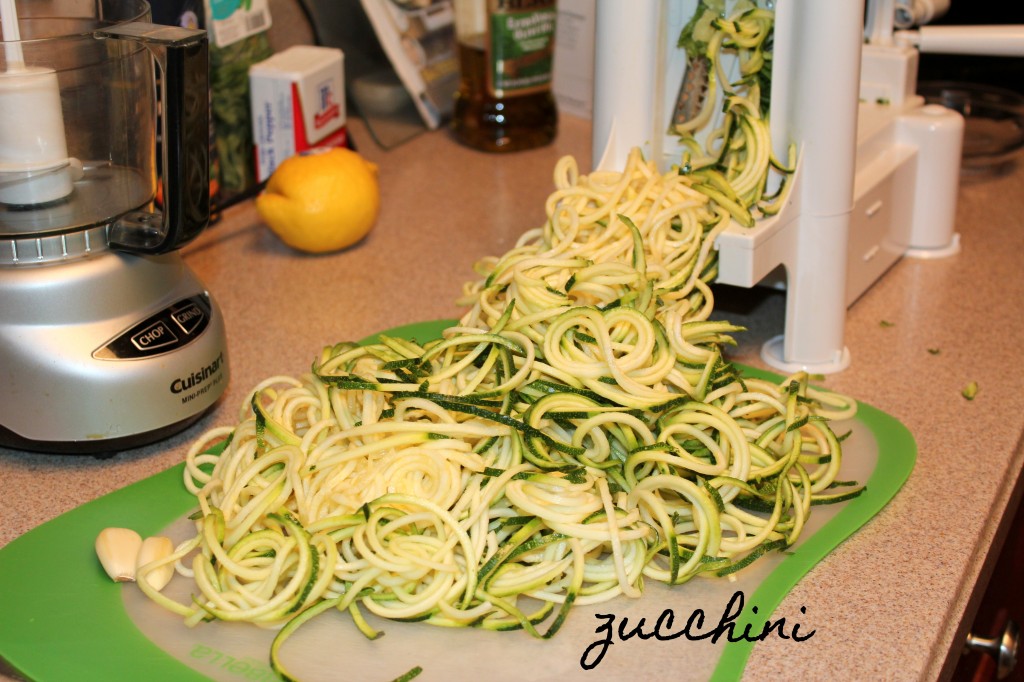 Add the zucchini to the skillet.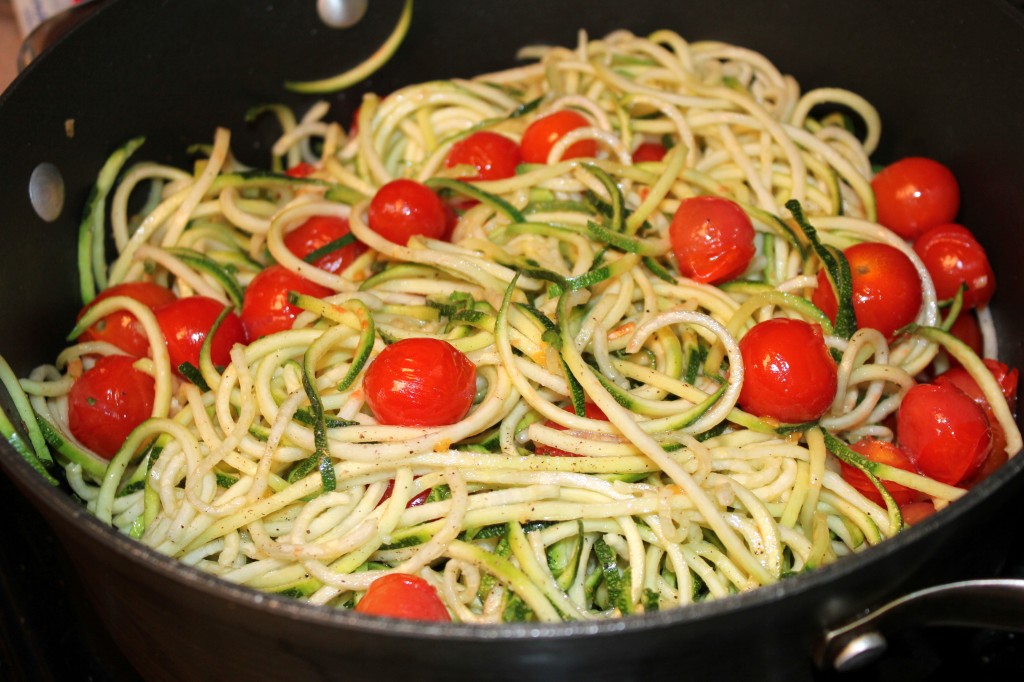 Season with s&p, to taste.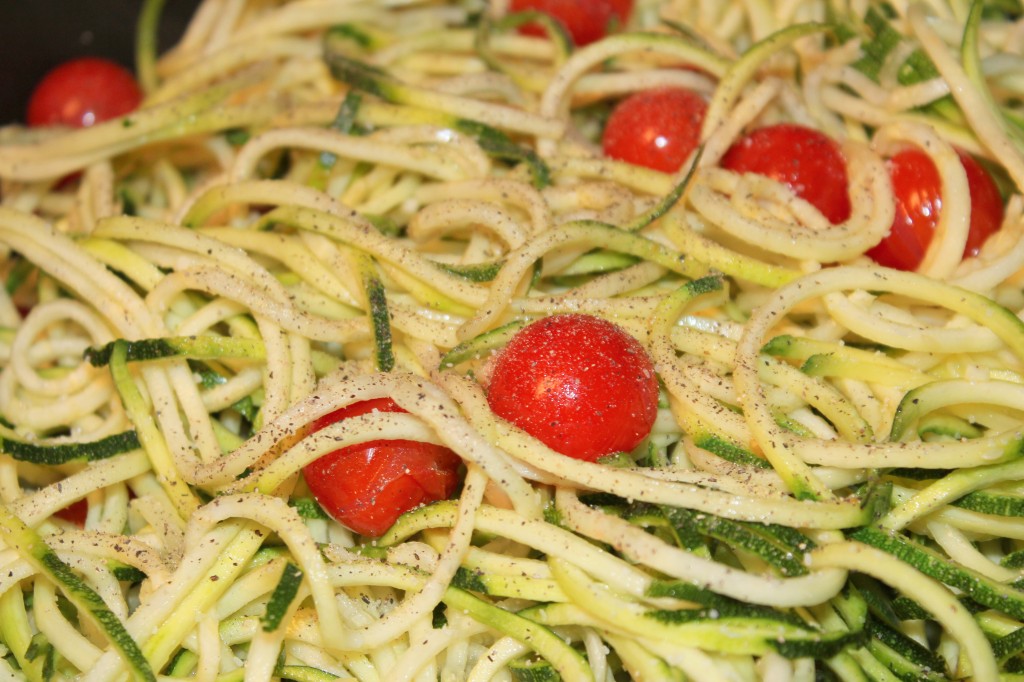 Let cook, stirring every so often, until the noodles soften a bit.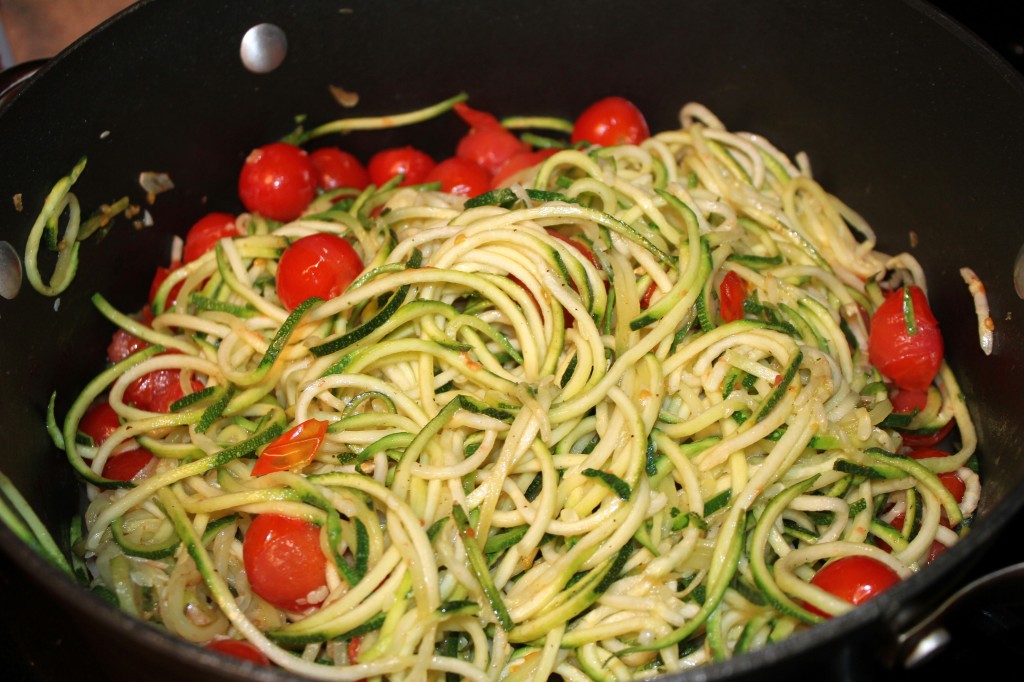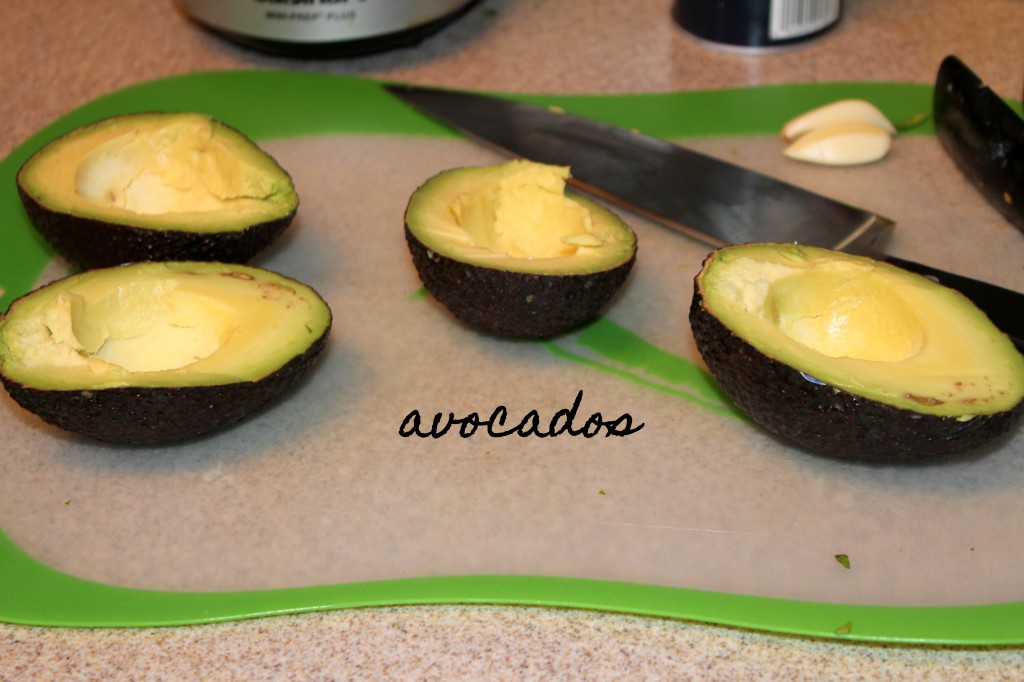 Place the avocados in your food processor.  (I used my mini.  There is no room in my tiny townhouse kitchen for a normal-sized food processor.  Someday though…)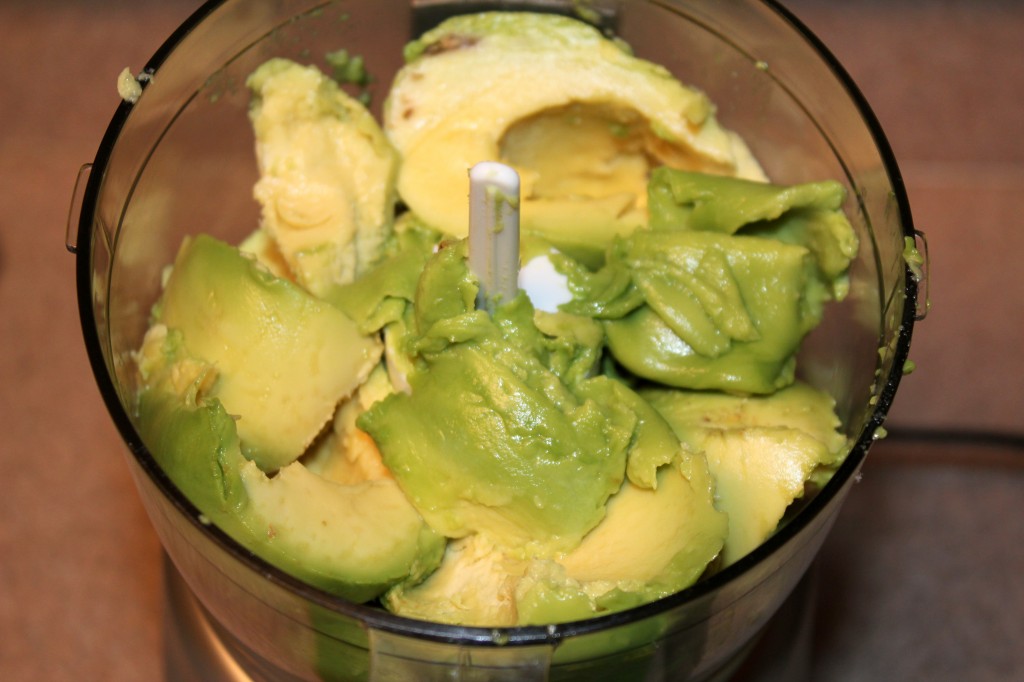 Add the reserved garlic cloves.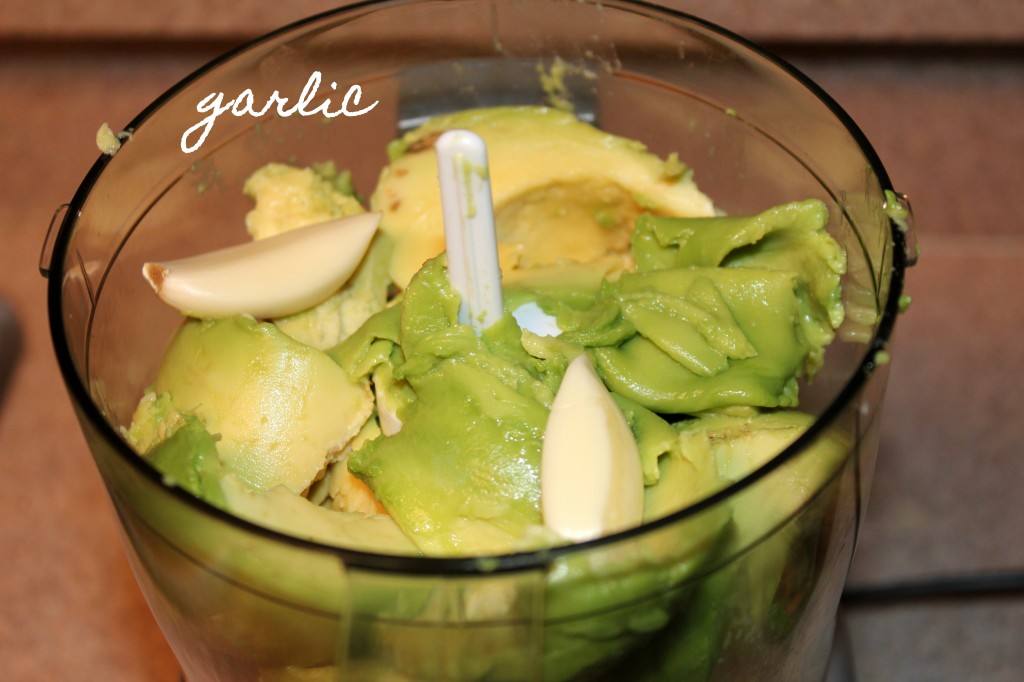 Squeeze in the juice from ½ of a lemon.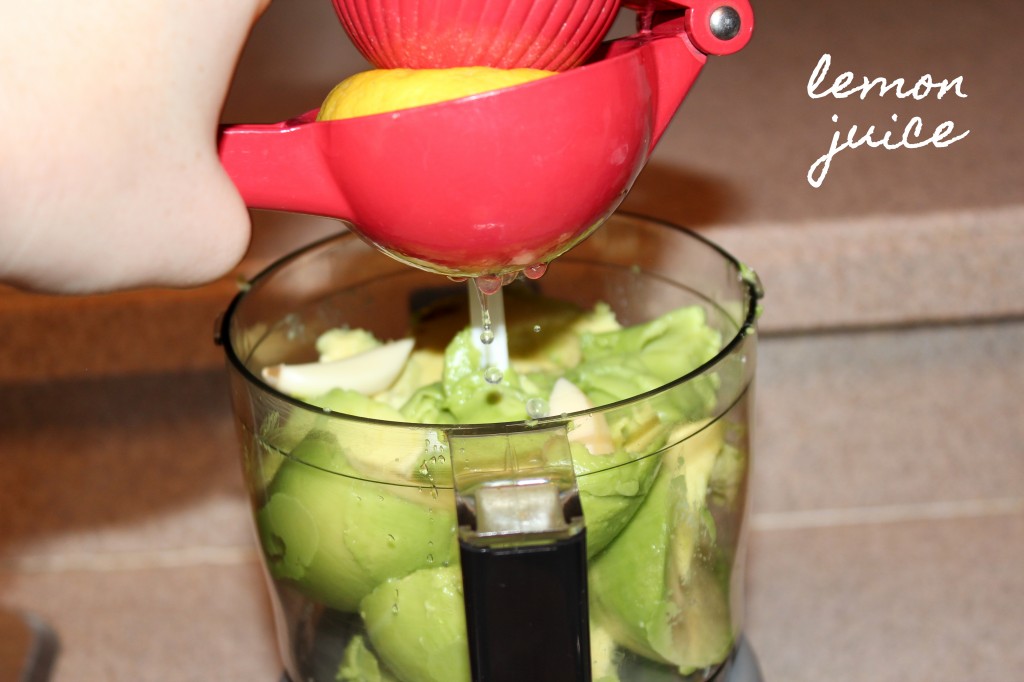 Add some fresh basil leaves.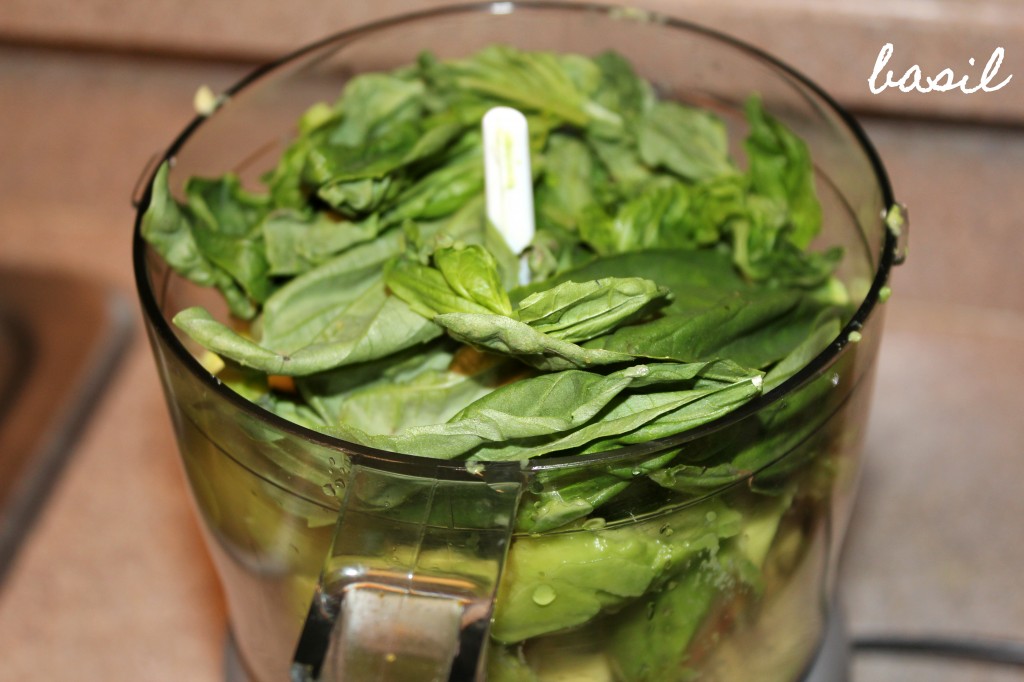 Pulse until all ingredients are combined into a smooth sauce.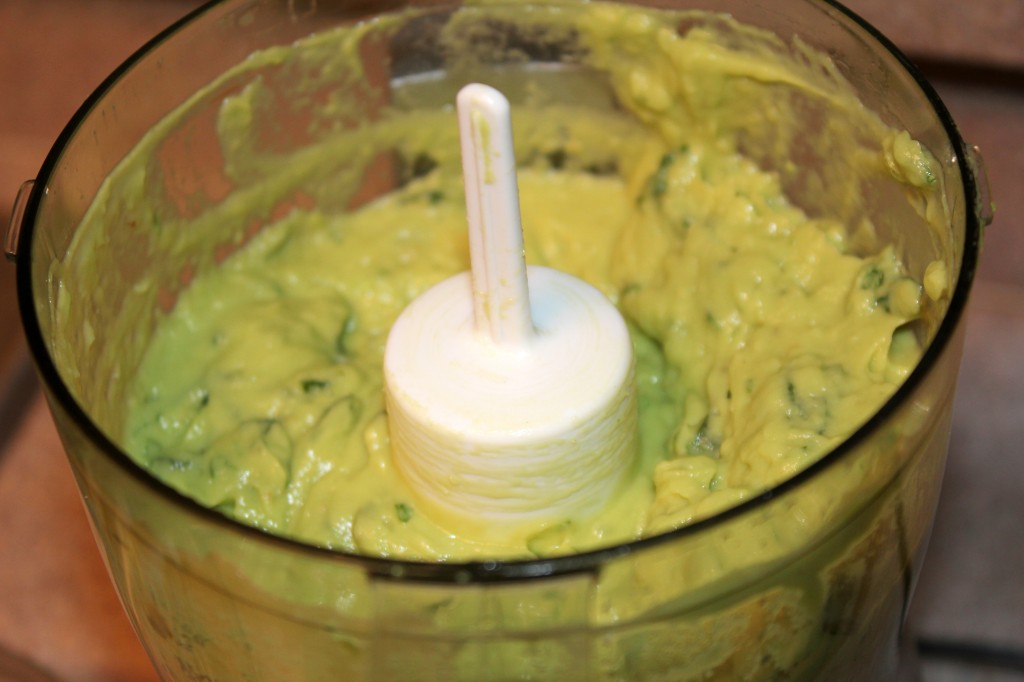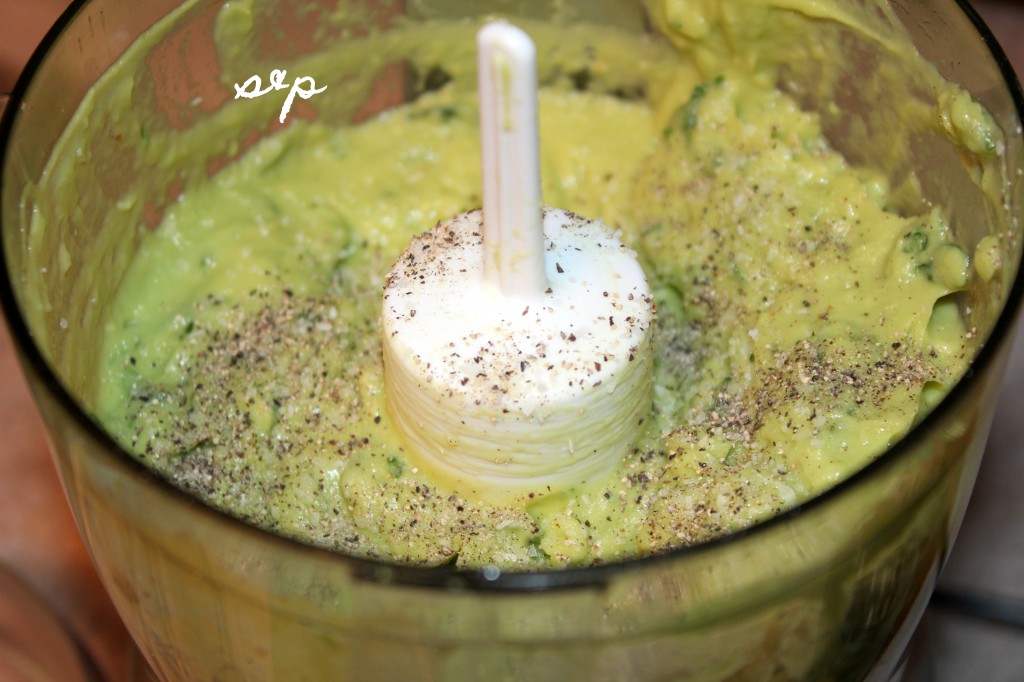 Add ½ cup EVOO.  (If you are using a regular food processor, stream the EVOO in while running the processor.  If you are using a mini that doesn't have an opening, like me, pour in half of the oil and pulse to combine.  Then, pour in the remaining half and run the processor until the sauce is smooth.)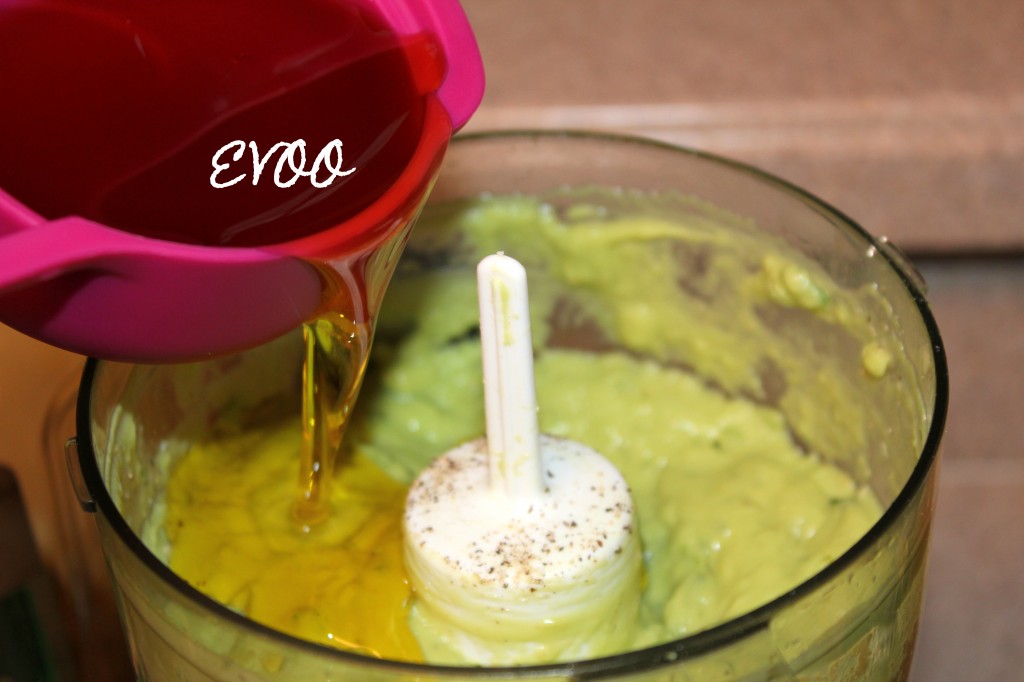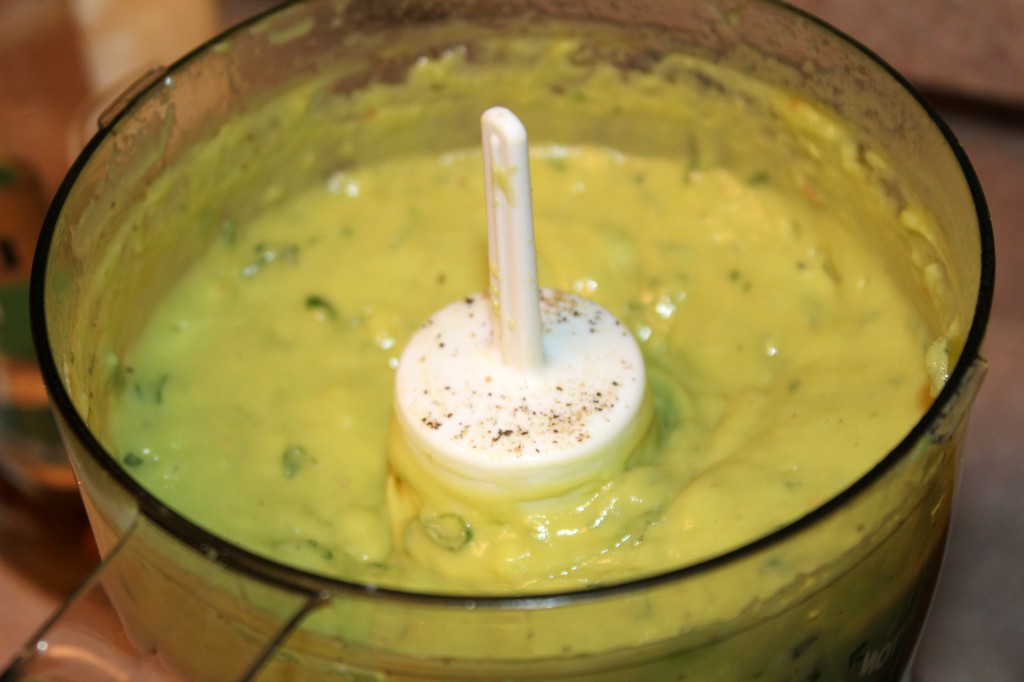 Remove the skillet from the heat.
Add the sauce to the noodles.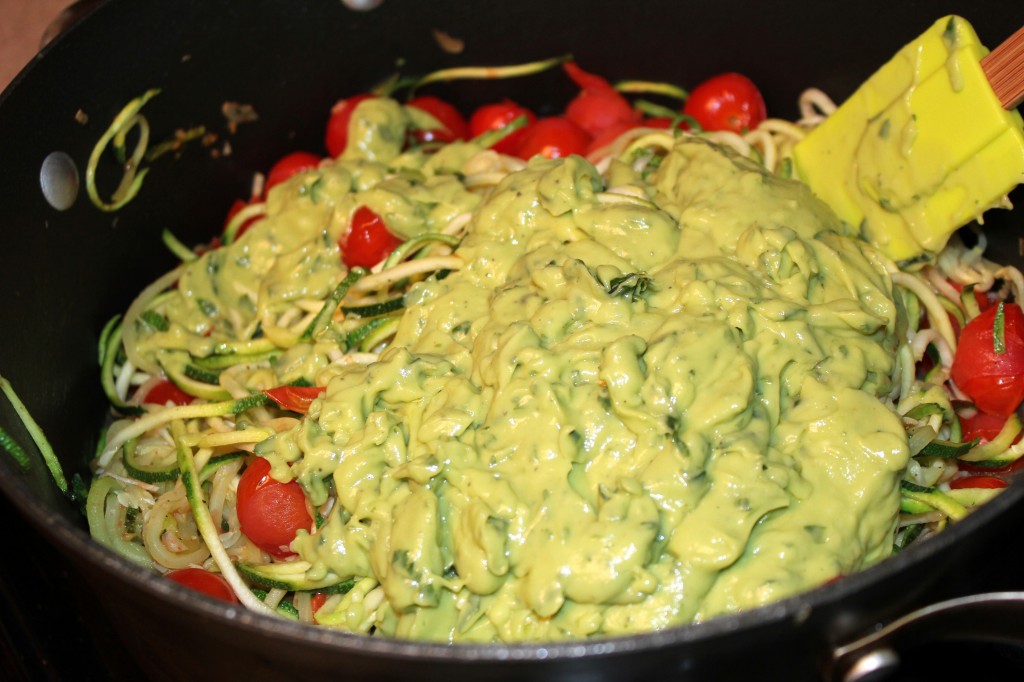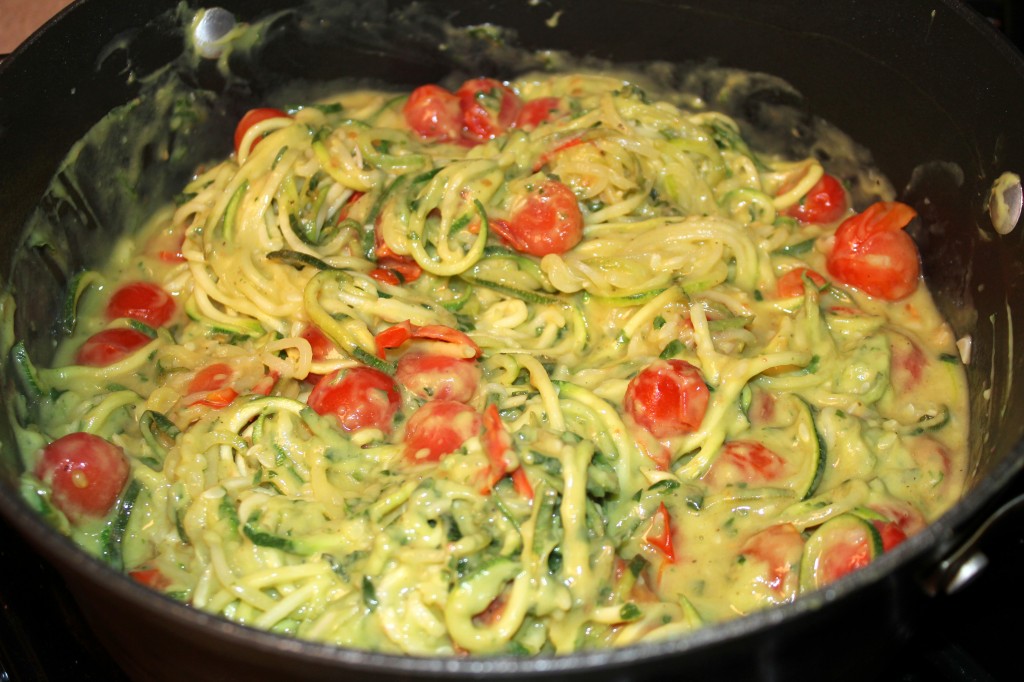 Enjoy!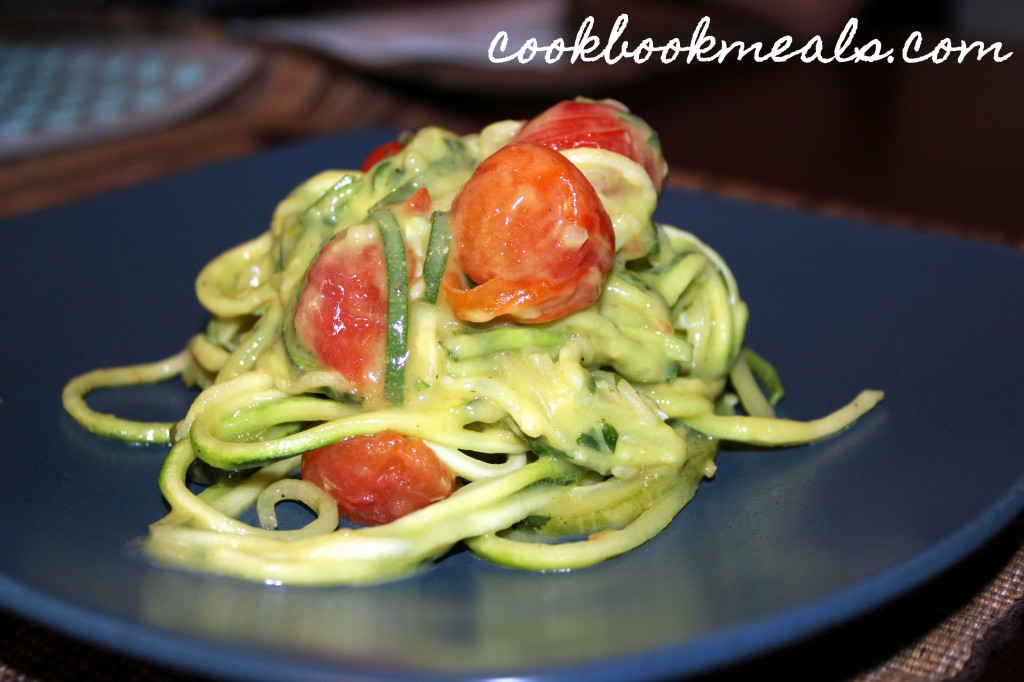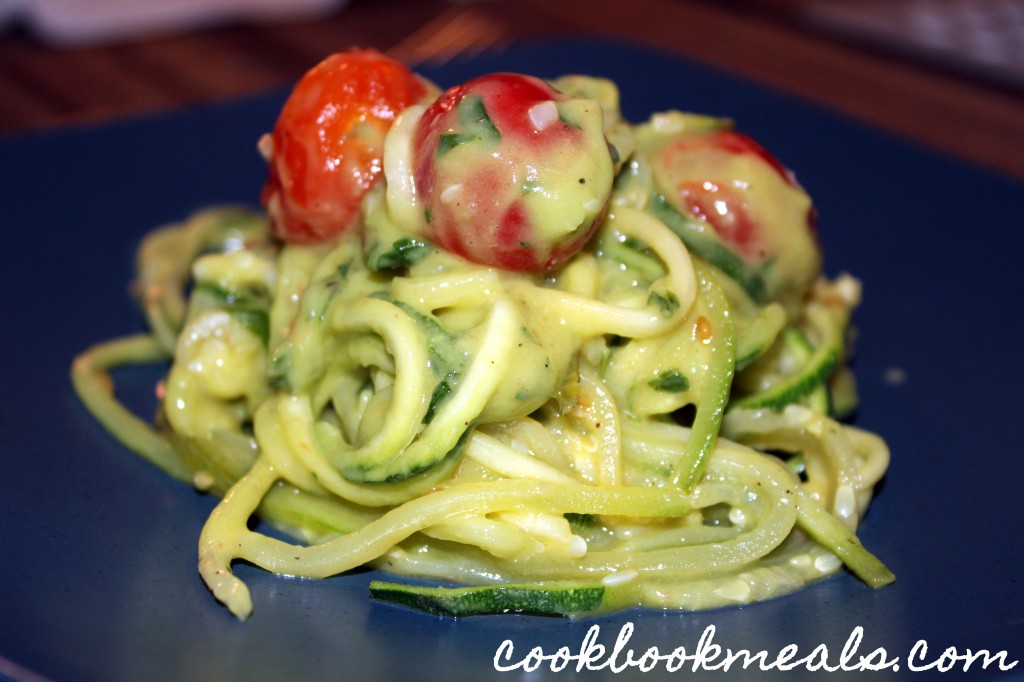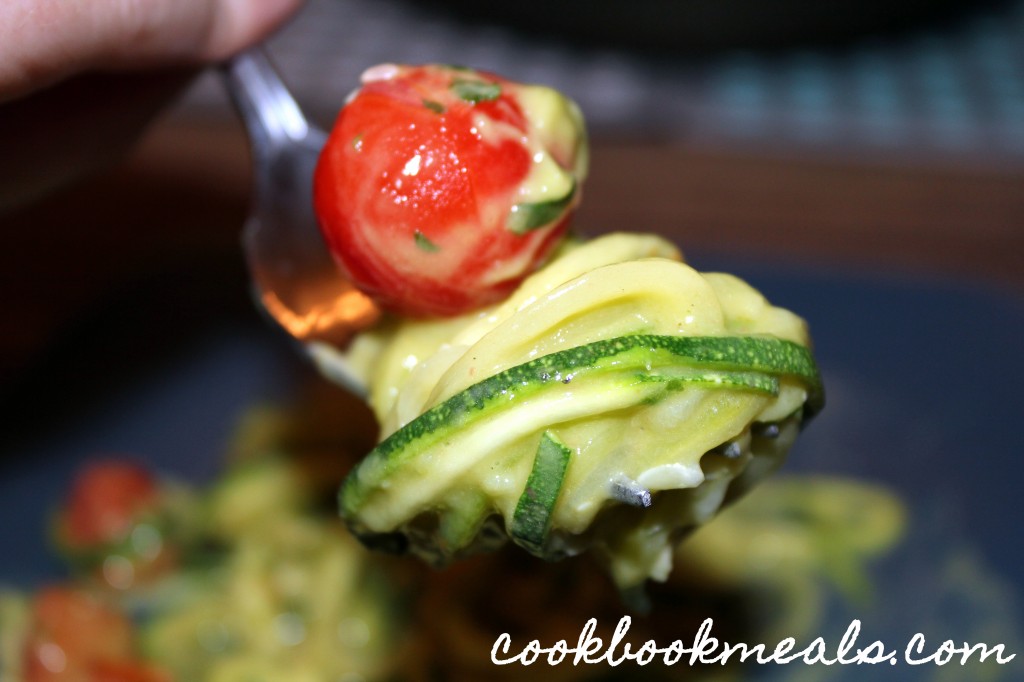 Zucchini Noodles with Creamy Avocado Sauce
Author:
Prep time:
Cook time:
Total time:
Ingredients
1/2 cup plus 1 tablespoon extra virgin olive oil
4 cloves garlic, 2 minced and 2 left whole
1 pound cherry tomatoes
3 zucchini, spiralized through the shredder blade
2 avocados, halved
juice from 1/2 of a lemon
1/4 cup fresh basil leaves
coarse kosher salt, to taste
ground black pepper, to taste
Instructions
Heat 1 tablespoon of olive oil in a skillet over medium-high heat.
Add the minced garlic.
Saute for 30 seconds.
Add the cherry tomatoes.
Cook, stirring occasionally, for about 5 minutes, until the tomatoes just start to burst.
Add the zucchini noodles to the skillet.
Toss to combine.
Season with salt and pepper.
Place the avocado, remaining garlic cloves, lemon juice, and basil in a mini food processor.
Pulse until combined.
Season with salt and pepper, to taste.
Add half of the olive.
Pulse until the oil is fully incorporated.
Add the remaining olive oil.
Pulse again until everything is combined.
Take the skillet off of the heat.
Add the avocado sauce.
Stir to combine.
Notes
Adapted from: [url href="http://damndelicious.net/2014/06/20/avocado-pasta/" target="_blank"]http://damndelicious.net/2014/06/20/avocado-pasta/[/url]
link