I'm pretty sure I've said this before, but let me repeat myself…
I love buffalo chicken!  (Buffalo anything, really.)
Buffalo wings, though, aren't always the healthiest choice, so I am always looking for new, waist-friendly ways to get my buffalo fix.  This salad did just that.
The salad itself is loaded with the classic buffalo wing sides: celery, carrots, and blue cheese (the dressing PLUS more crumbles).  I also added some scallions, avocado, and tomato.  You can customize the salad anyway you'd like, though.  That's the beauty of cooking for yourself!  The salads are topped with a delicious buffalo chicken burger that's packed with all that great buffalo sauce flavor.  Yum!
You won't feel guilty having seconds of this meal.  It reminded me of a great burger salad I had at a new burger place by me, The Counter.  (Have you ever been to one?  If not, you should.  The fried pickles and sweet potato fries are both great!)  You may want to make 8 or 12 little sliders instead of just 4 burgers.  You can spread them out on top of the salad.  No matter what size you choose, this meal is delicious!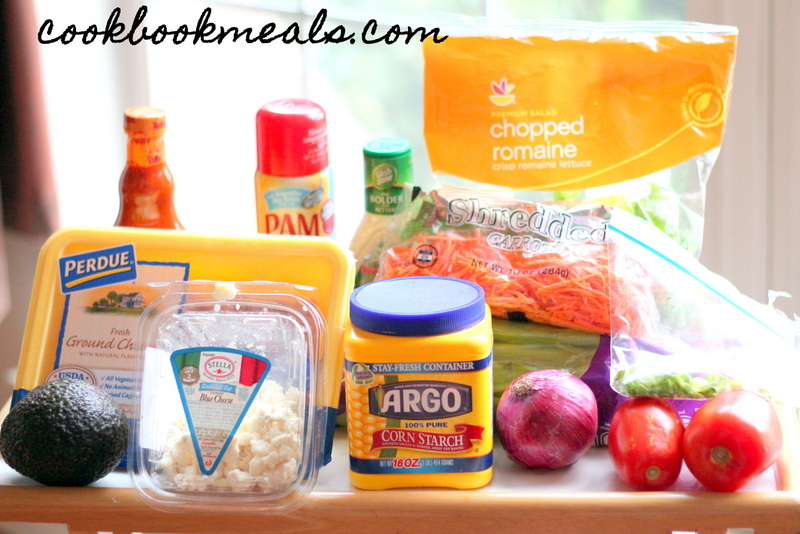 Start with the salad…
Place 1 bag of romaine lettuce in a large bowl.  (I cheated and went with the bagged stuff this time.  By all means, wash and chop your own lettuce if you have the time!)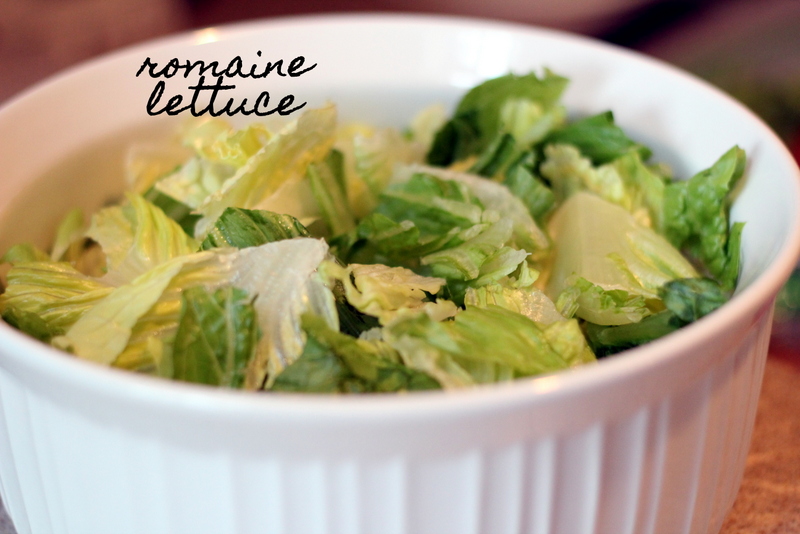 Add some shredded carrots.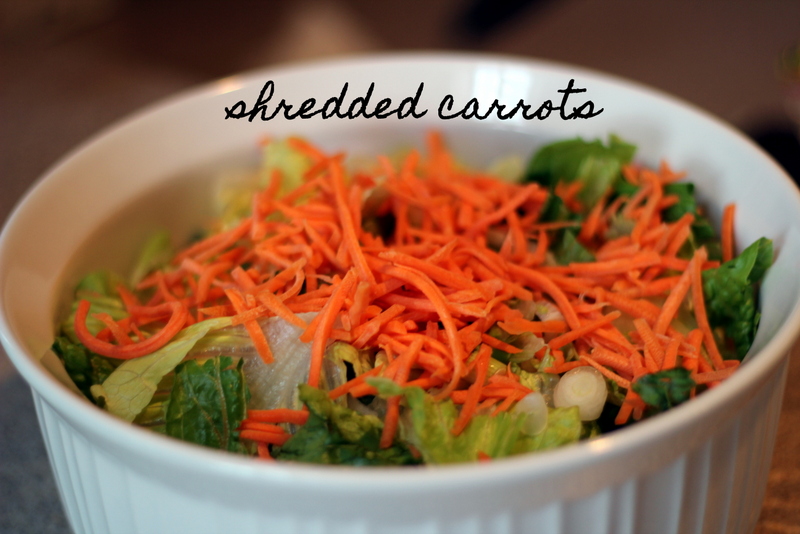 Chop up 2 tomatoes, finely chop a little red onion, and slice a scallion.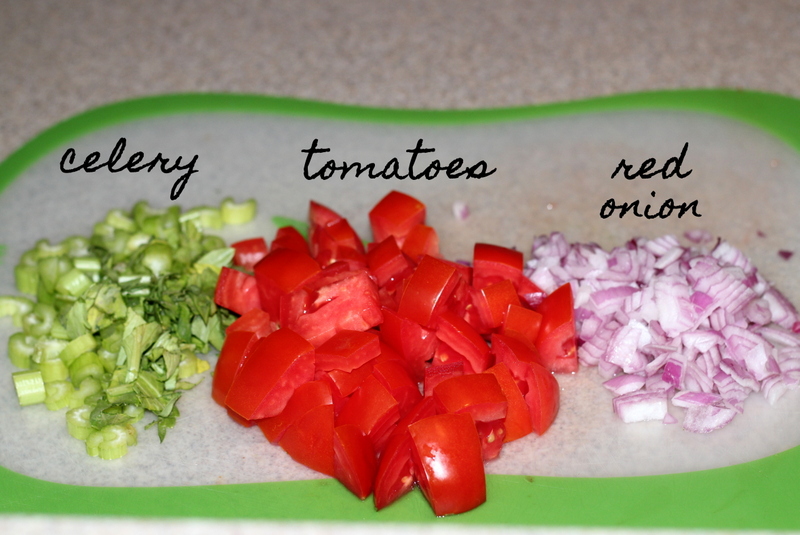 Add the chopped veggies to the bowl.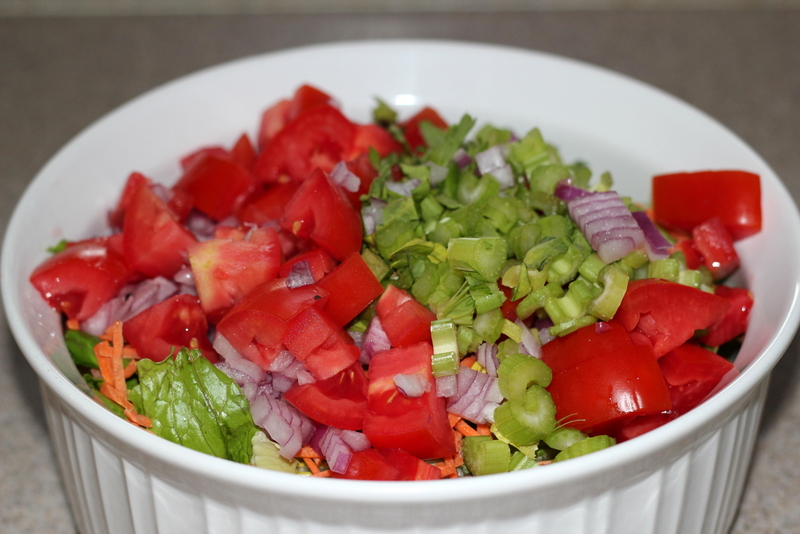 Toss everything together.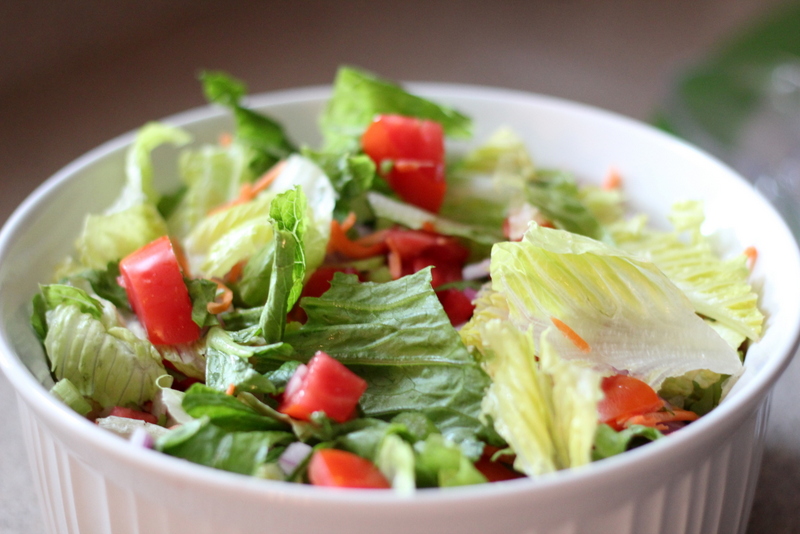 Set the salad aside while you start the burgers…
Place 1 package of ground chicken into a bowl.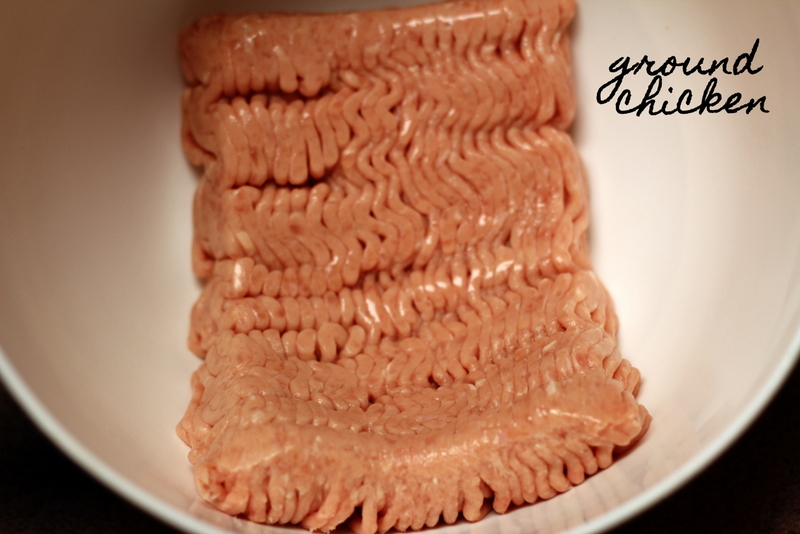 Drizzle in 3 tablespoons of buffalo sauce.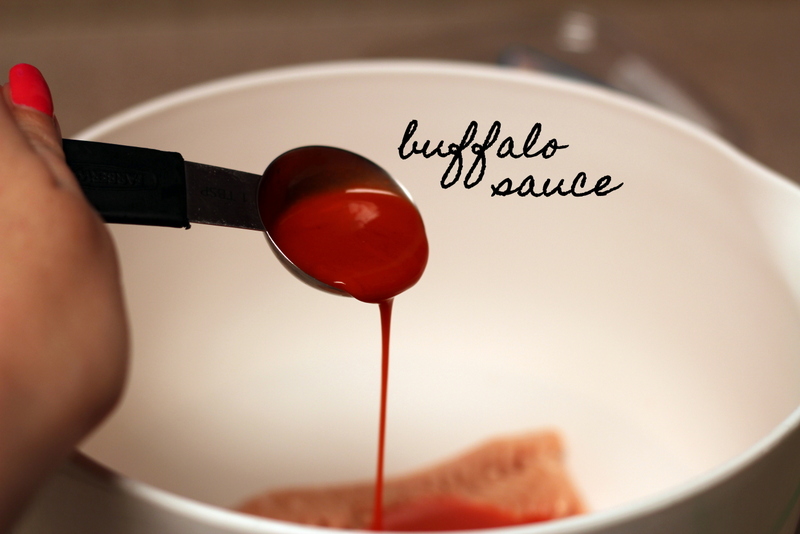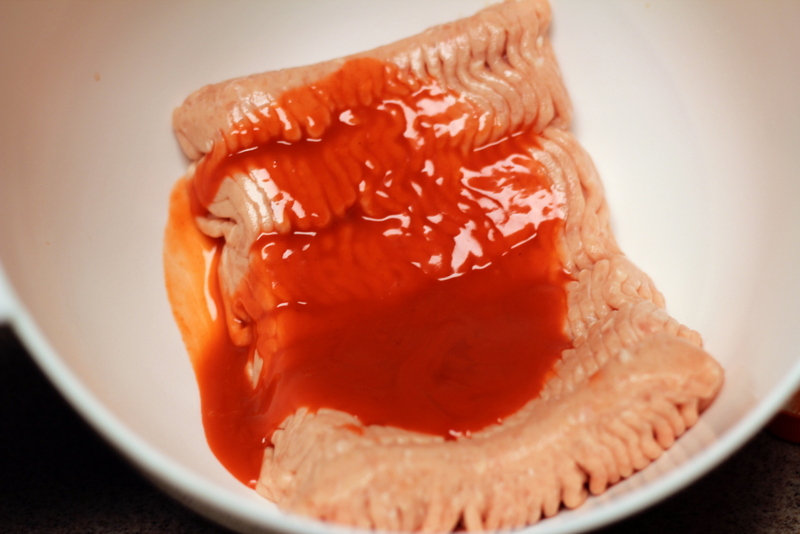 Sprinkle in some blue cheese crumbles.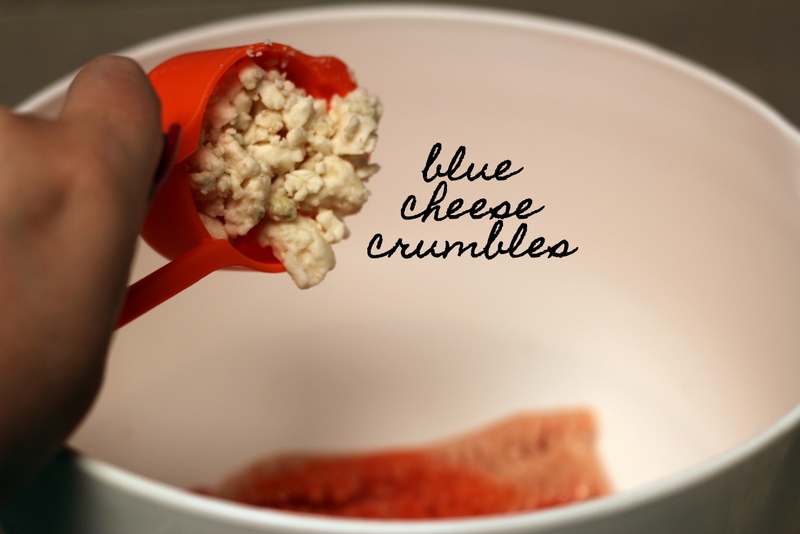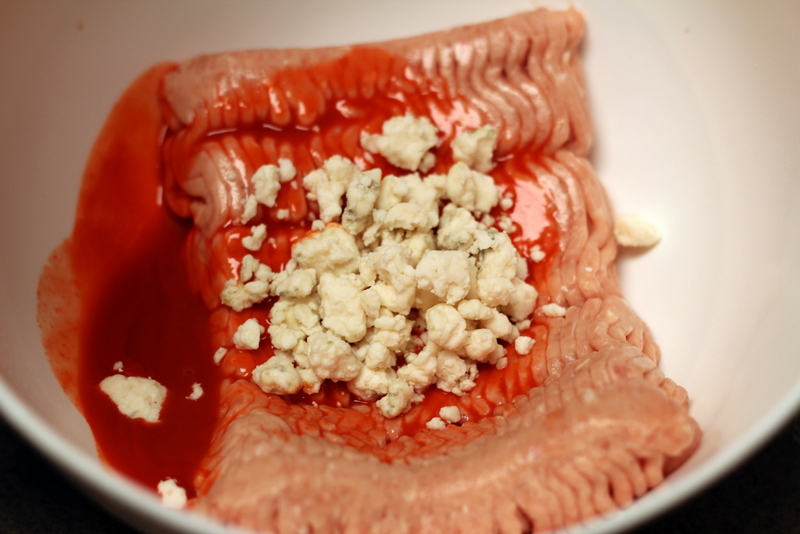 Add 2 teaspoons of cornstarch.
Season with some ground black pepper.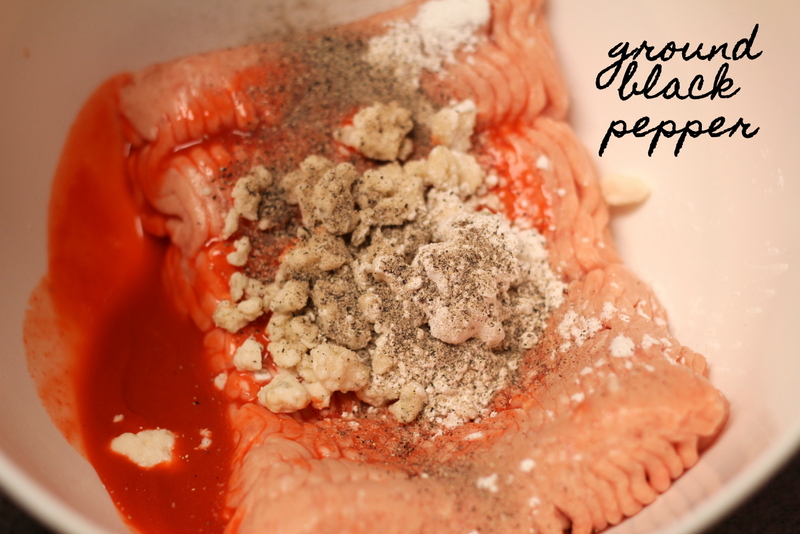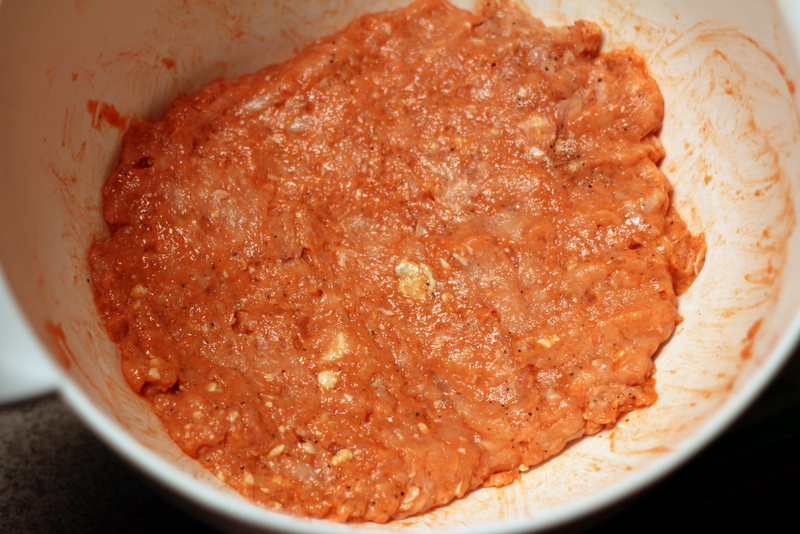 Form into 4 patties (or even more little sliders if you prefer).
Coat your grill with nonstick cooking spray.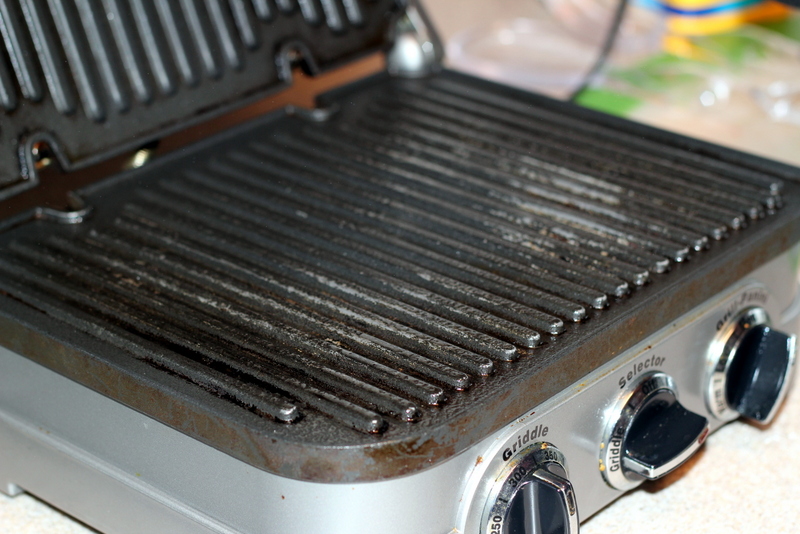 Place the patties on the grill and cook for about 8 minutes.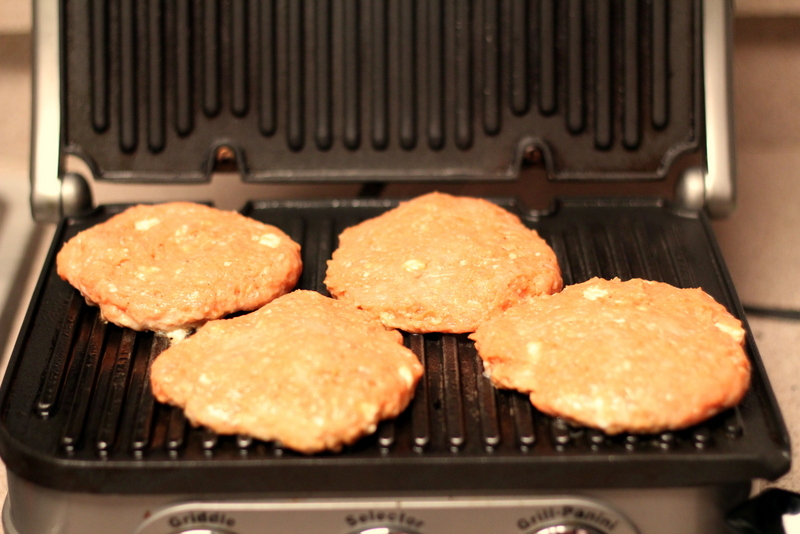 Flip the burgers and continue cooking until done.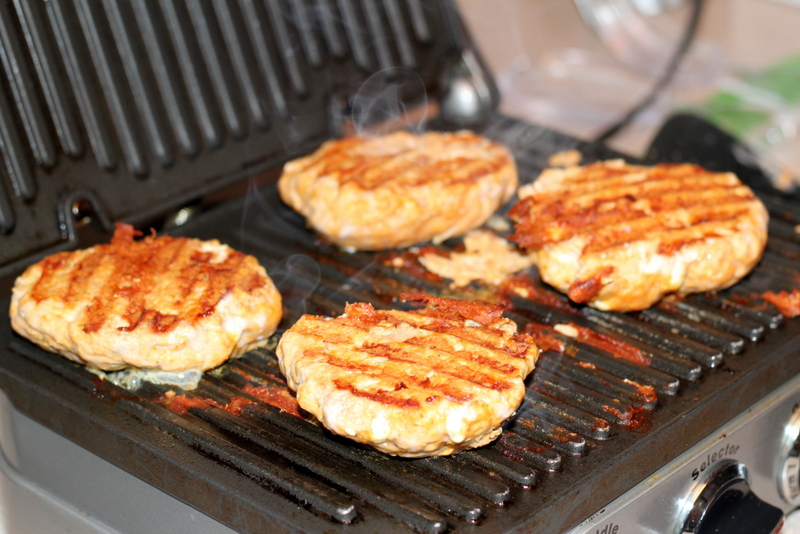 Meanwhile, add some blue cheese crumbles to the salad.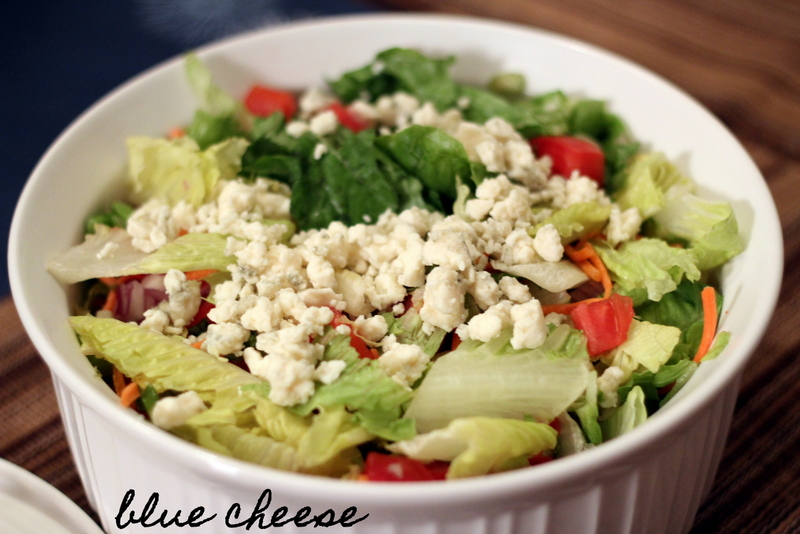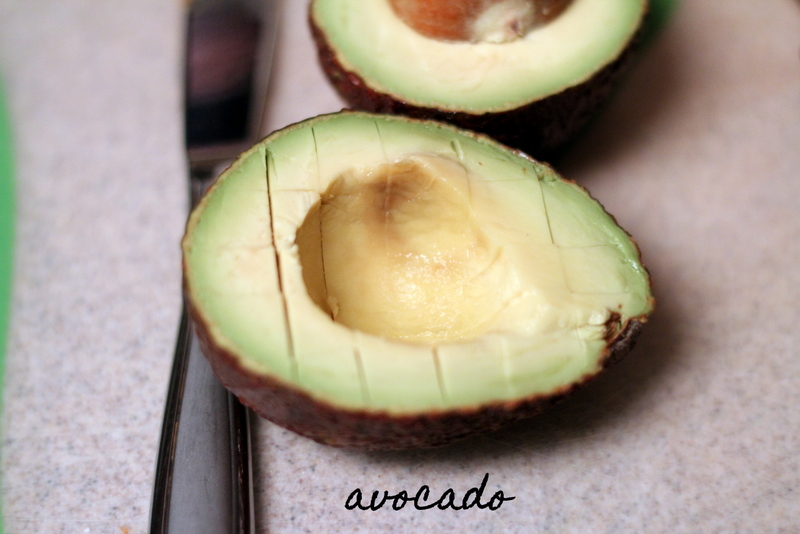 To serve, place come salad on a plate.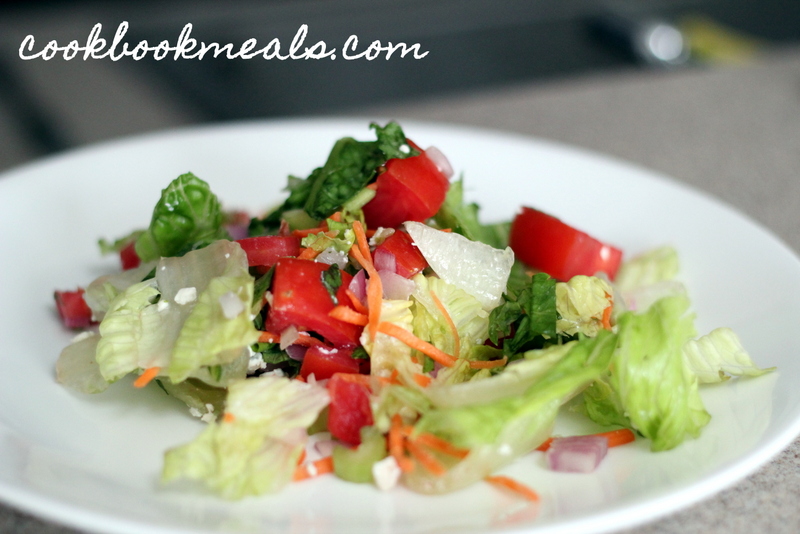 Top with some avocado.  Drizzle on some creamy blue cheese dressing.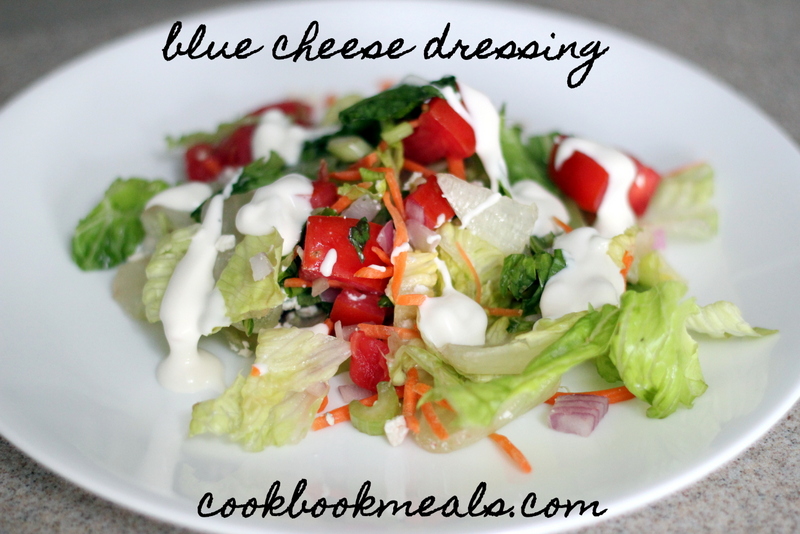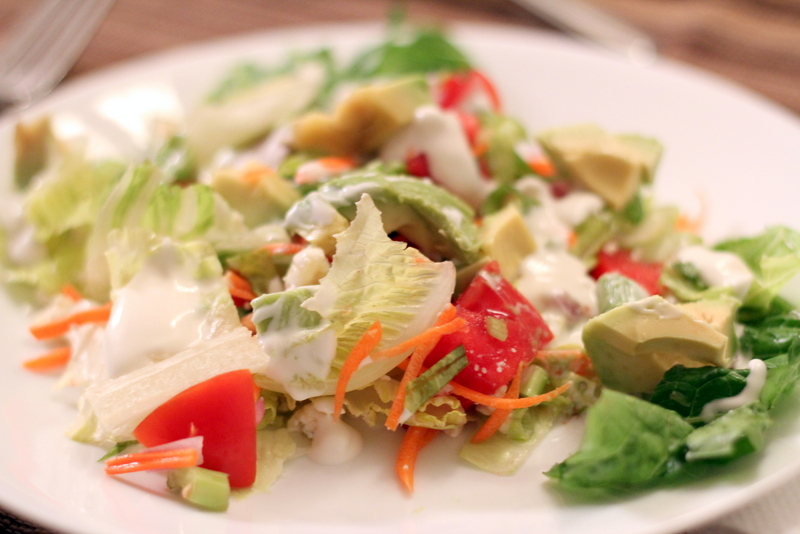 Top with a burger.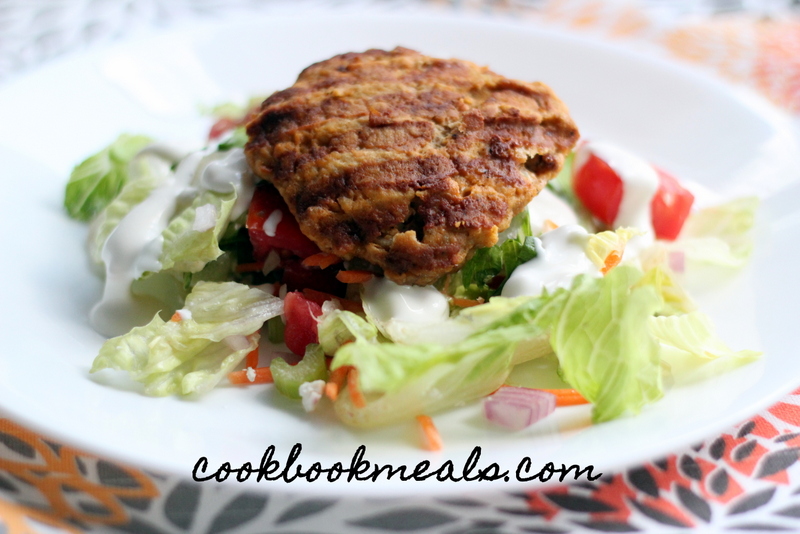 You can chop the burger up first if you'd like.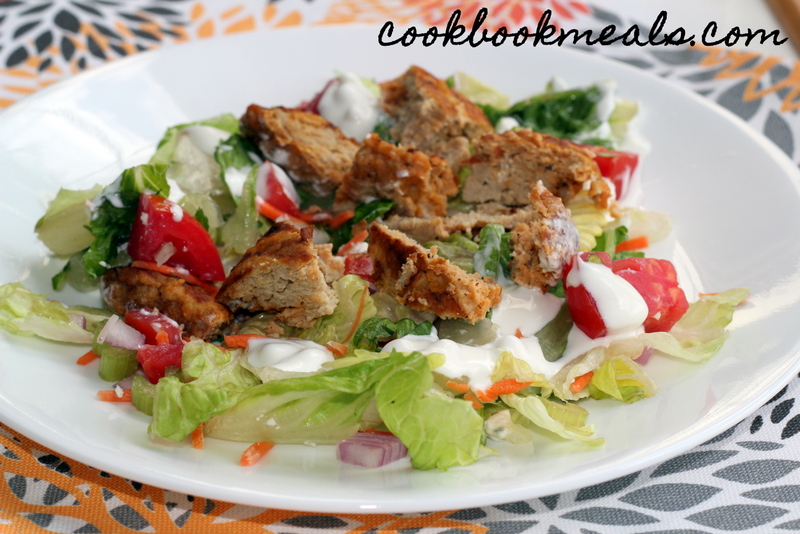 Either way, enjoy!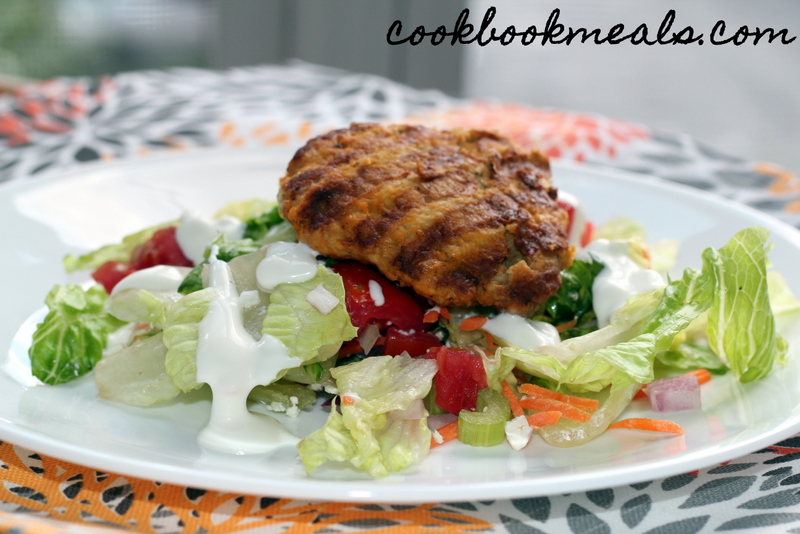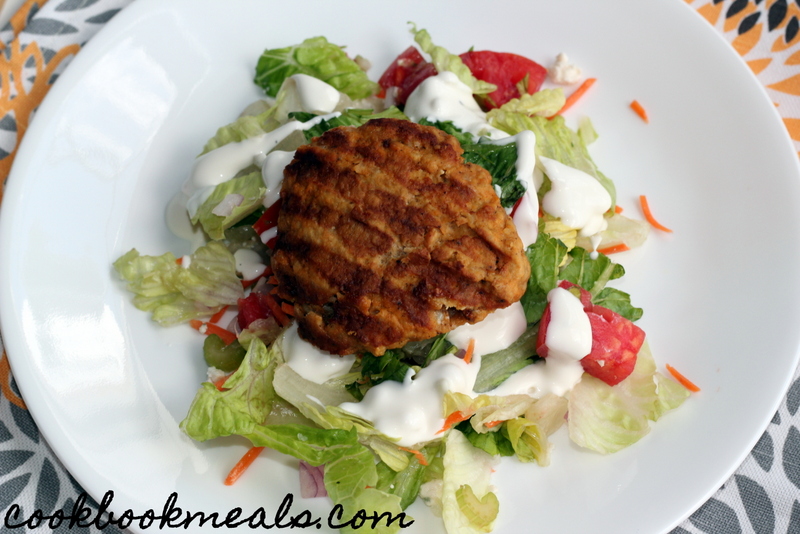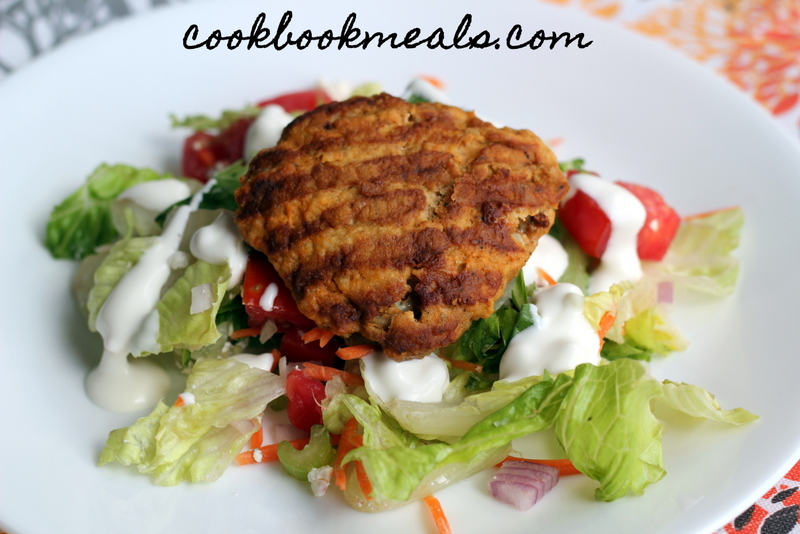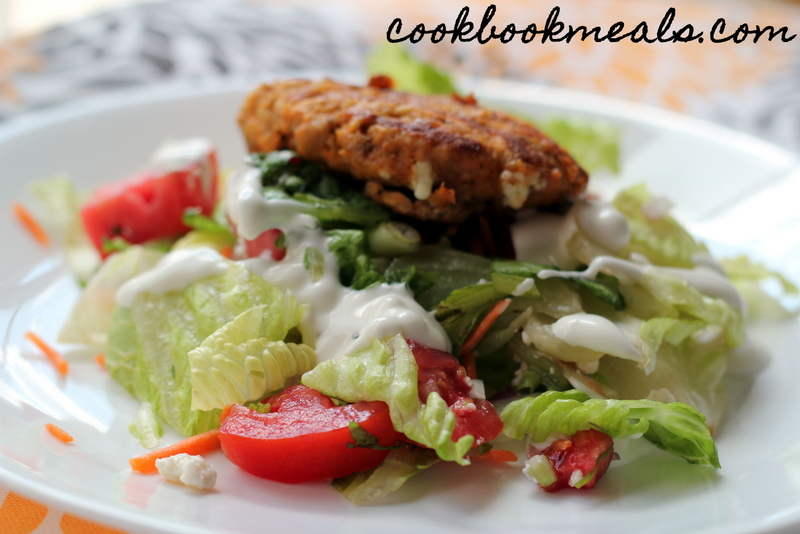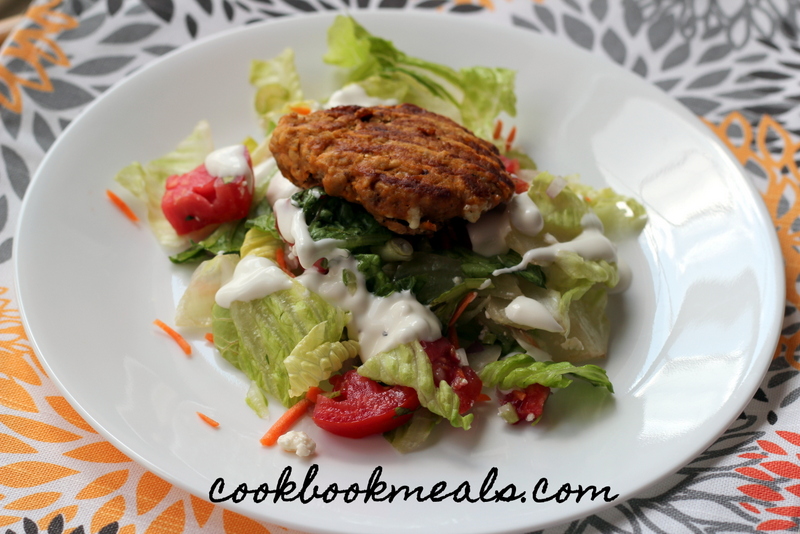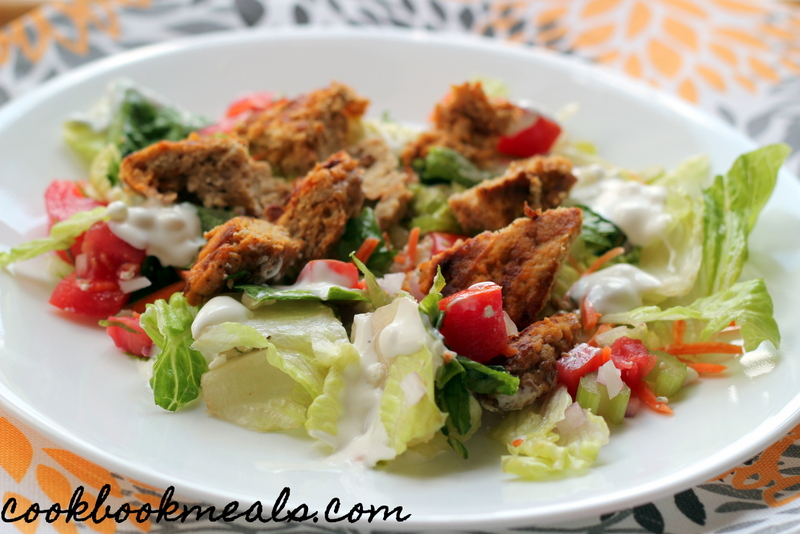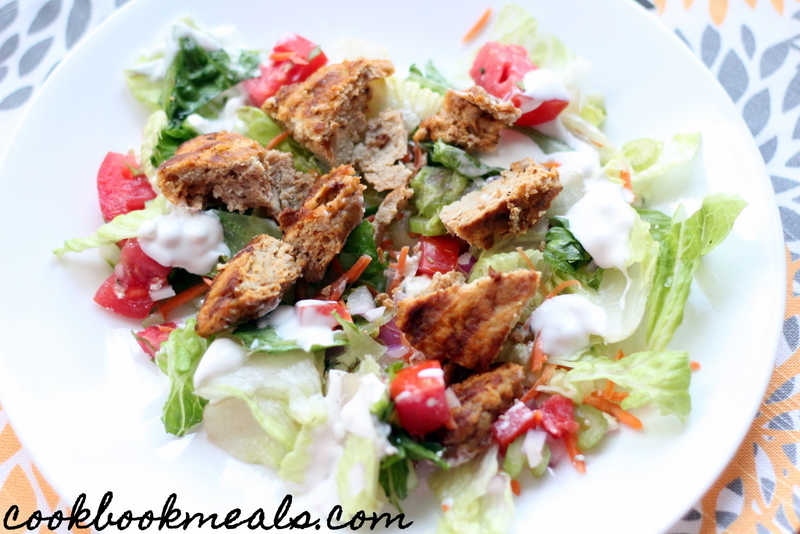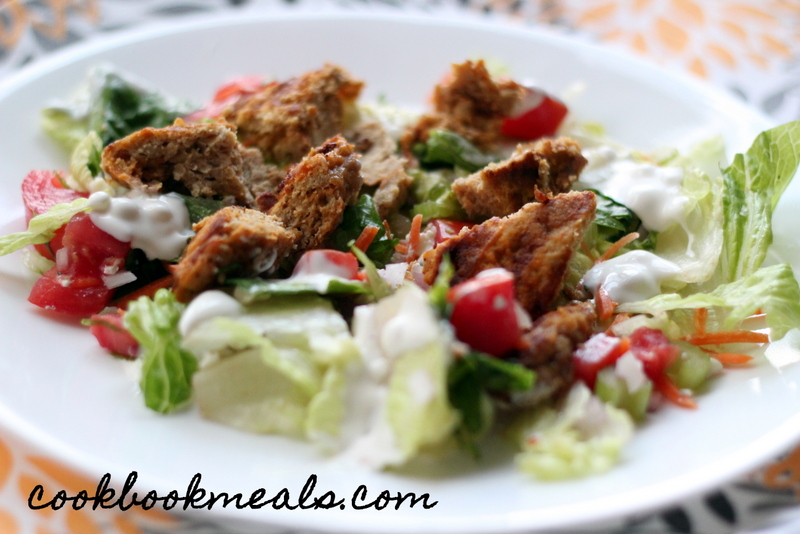 One Year Ago: Parmesan Roasted Green Beans
Two Years Ago: Italian Pasta Salad
Buffalo Chicken Burger Salad
Author:
Prep time:
Cook time:
Total time:
Ingredients
1 bag romaine lettuce
2 stalks celery, thinly sliced
2 plum tomatoes, chopped
½ of a small red onion, finely chopped
¼ cup shredded carrots
1 scallion, sliced
1 package ground chicken
3 tablespoons buffalo sauce
½ cup crumbled blue cheese, divided
2 teaspoons cornstarch
¼ teaspoon ground black pepper
nonstick cooking spray
2 avocados, cubed
blue cheese dressing
Instructions
Combine the lettuce, celery, tomato, onion, carrots, and scallion in a large serving bowl.
Toss to combine.
Preheat your grill to medium-high.
Combine the chicken, buffalo sauce, half of the blue cheese, cornstarch, and black pepper in a large bowl.
Mix to combine.
Divide the meat into 4 equal sections.
Form a patty from each section.
Coat your grill with the nonstick cooking spray.
Add the burgers.
Let cook for about 8 minutes, then flip.
Continue cooking until the burgers reach an internal temperature of 170°.
Add the remaining blue cheese to the salad.
Toss to combine.
To serve, pile the salad onto a plate.
Drizzle some of the dressing on top.
Add half of an avocado to each plate.
Finish with a chicken burger on top.
Notes
Adapted from: [url href="http://jeanetteshealthyliving.com/2014/06/buffalo-chicken-burger-salad.htmlhttp://" target="_blank"]http://jeanetteshealthyliving.com/2014/06/buffalo-chicken-burger-salad.html[/url]