As previously mentioned (on more than one occasion), I am not a fan of mayonnaise.  So, things like coleslaw just do not appeal to me.
This slaw, however, is mayonnaise-free (making it perfect for outdoor BBQs or picnics) and delicious!  The fresh flavors of Mexican cuisine really shine through.  Cilantro, jalapeño, and lime pair perfectly with the crisp cabbage to make a tangy slaw.  It's great for topping sandwiches (like my Slow Cooker Mexican Pulled Pork) or as a side dish.
I used some help from the store and bought a bag of coleslaw mix.  If you have time, you can definitely shred your own cabbage.  I like using the bagged kind because not only is the cabbage already cut, but it also has a little red cabbage and some shredded carrots as an added bonus.  Even if you shred your own cabbage, though, this is still a really quick recipe to pull together.  You can serve it immediately or let it sit in the fridge for a few hours first.  Either way, you will love this recipe!  (Ignore the ground coriander in the picture.  I was toying with using it, but in the end I decided just to go with cumin.)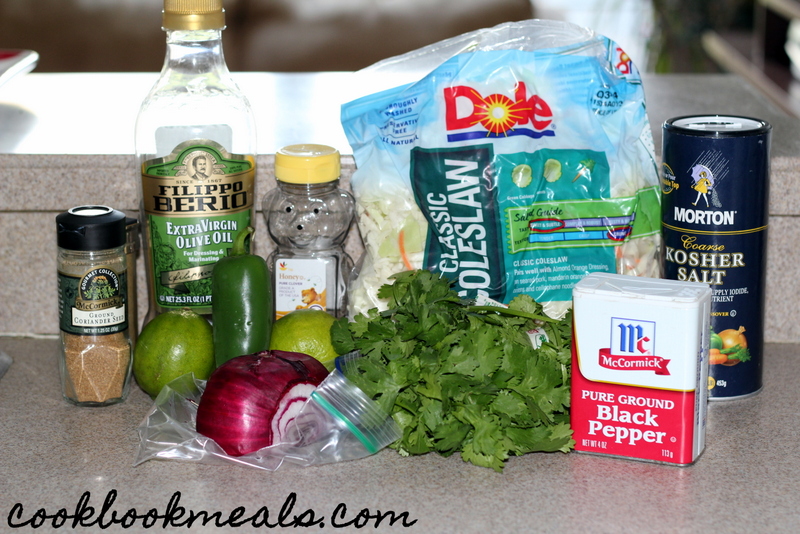 Start with the slaw…
Place 1 bag of coleslaw mix in a large bowl.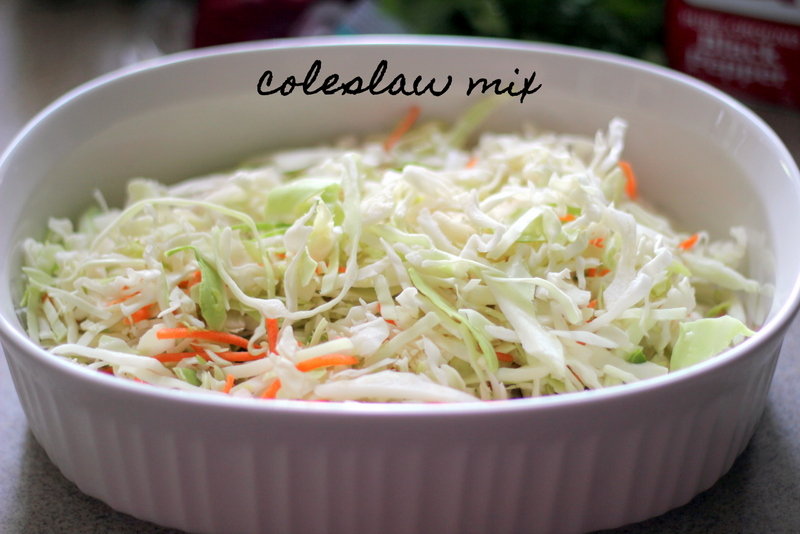 Finely dice ½ of a red onion.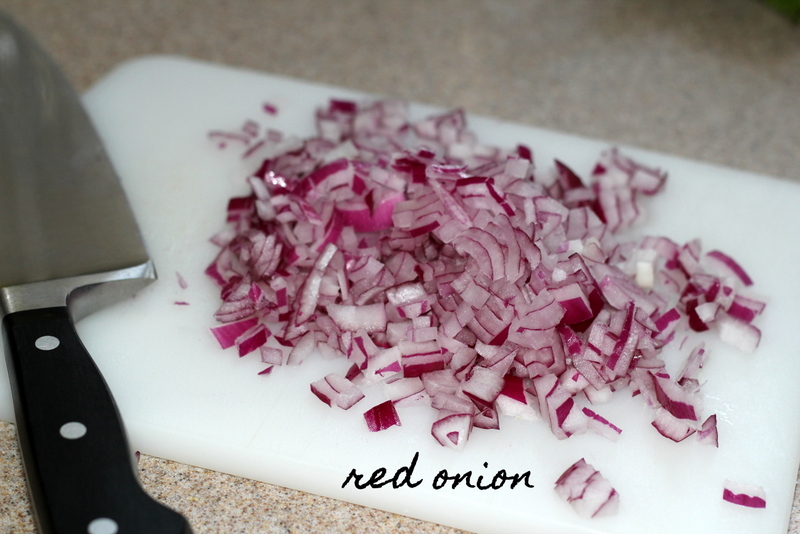 Add the onion to the bowl.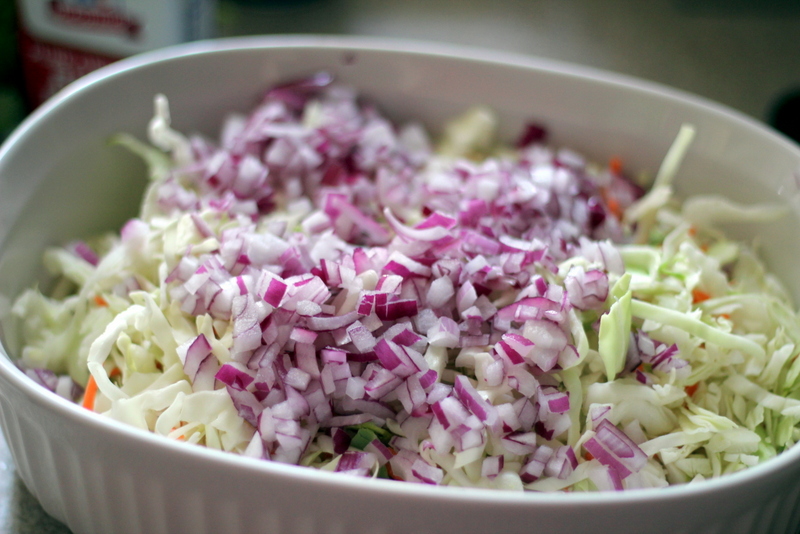 Seed and dice a jalapeño.  (Keep the seeds if you would like a spicier slaw.)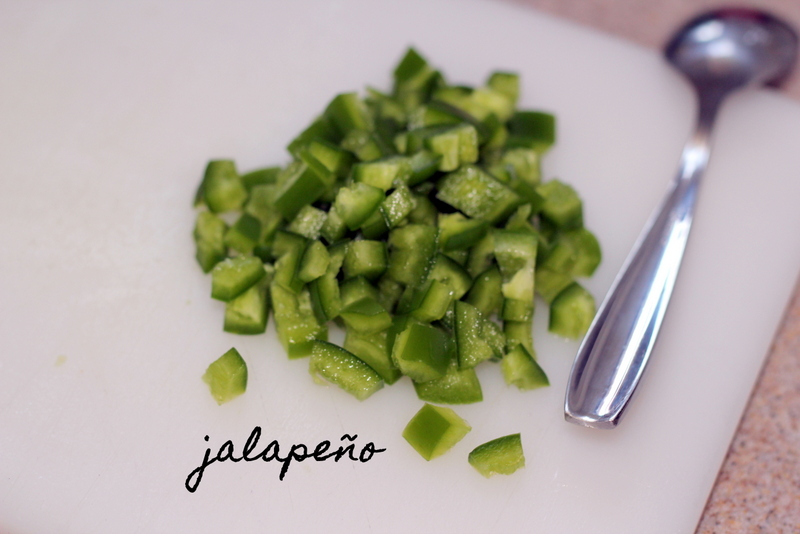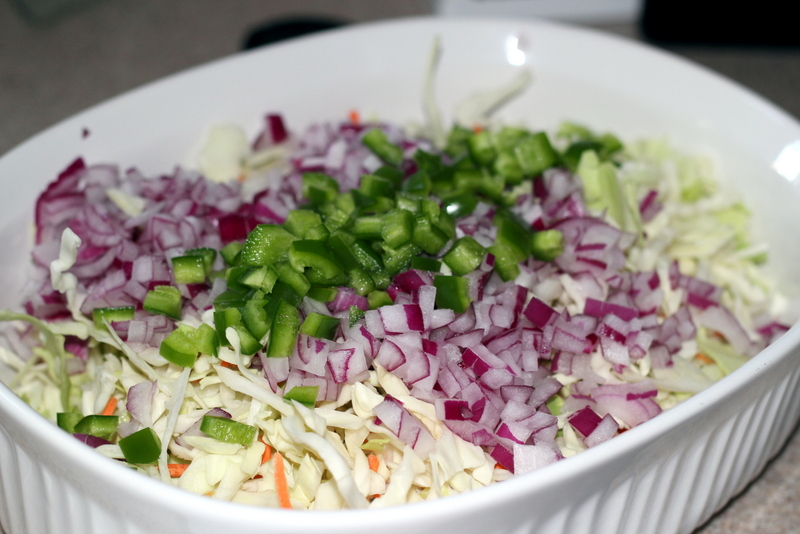 Give everything a good mix.
Mince up some fresh cilantro.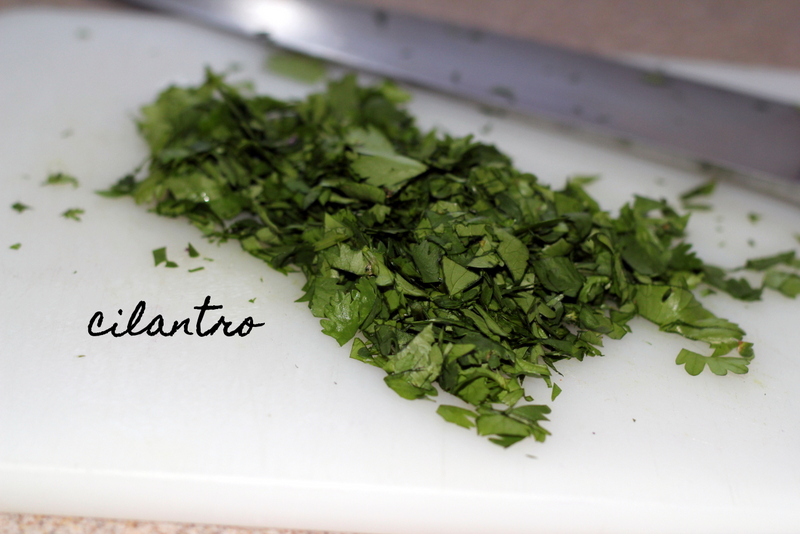 Add the cilantro to the bowl.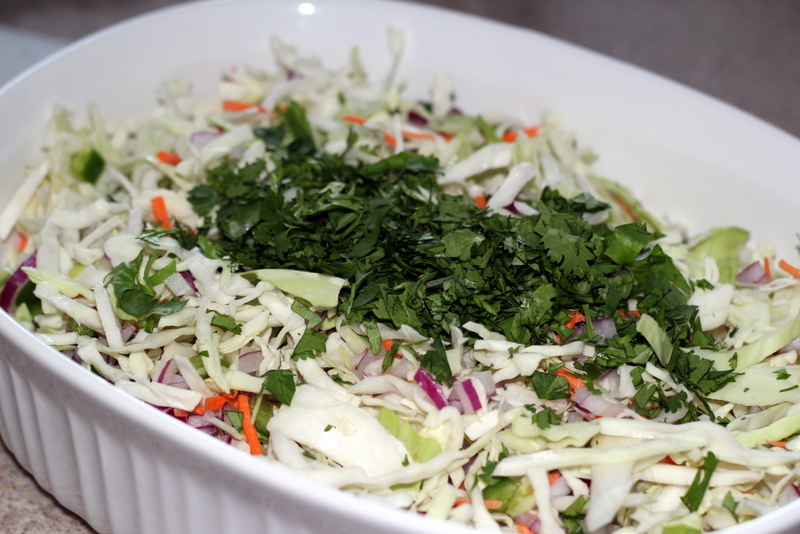 Pour 2 tablespoons of EVOO into a measuring cup (or small bowl).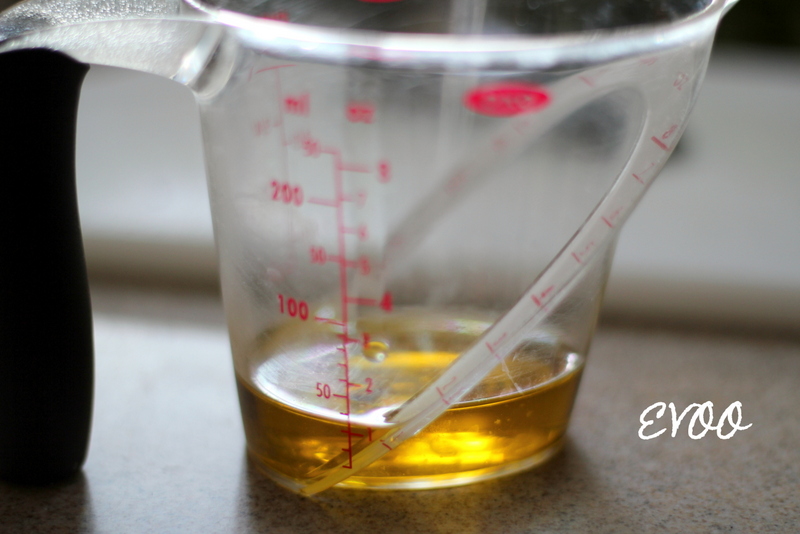 Add 1 tablespoon of honey.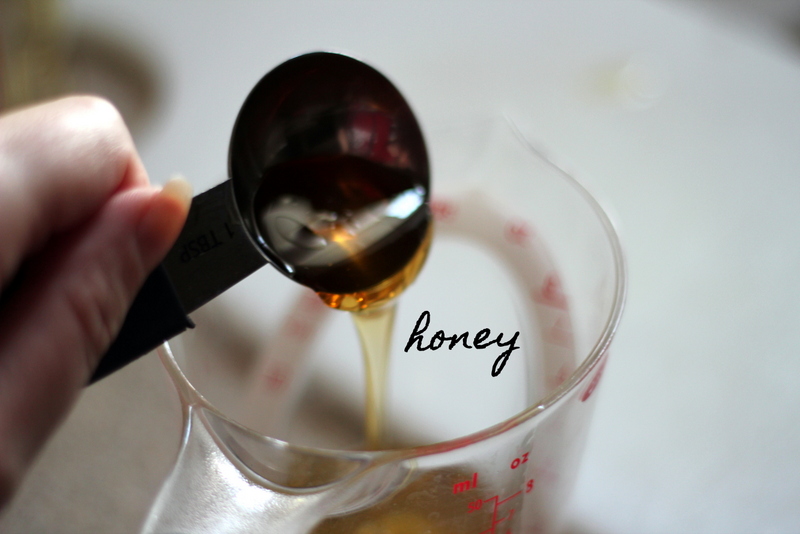 Squeeze in the juice of 2 limes.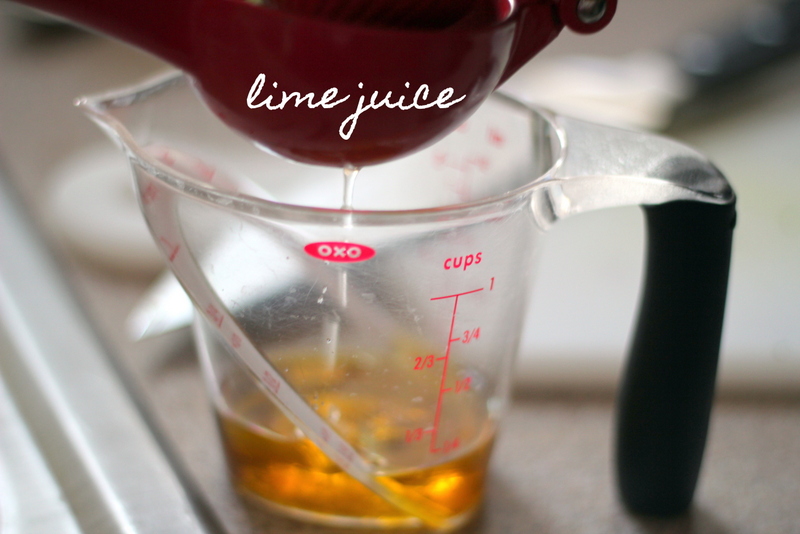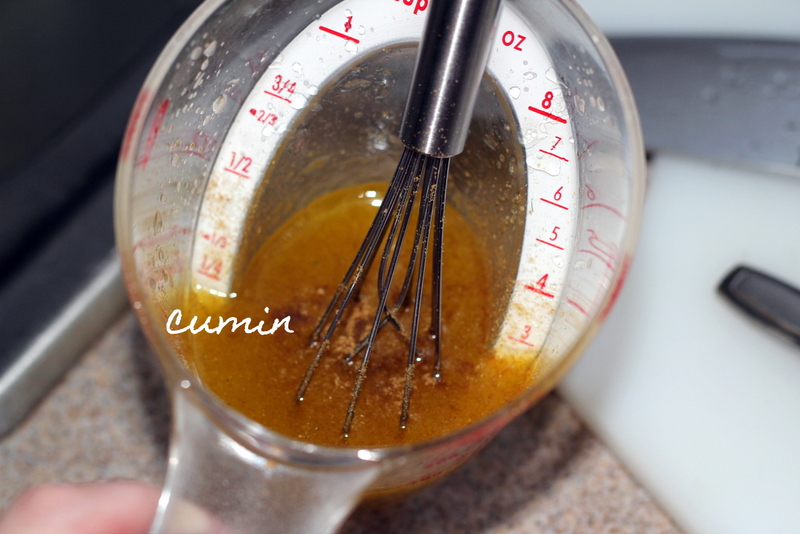 Season with some ground black pepper.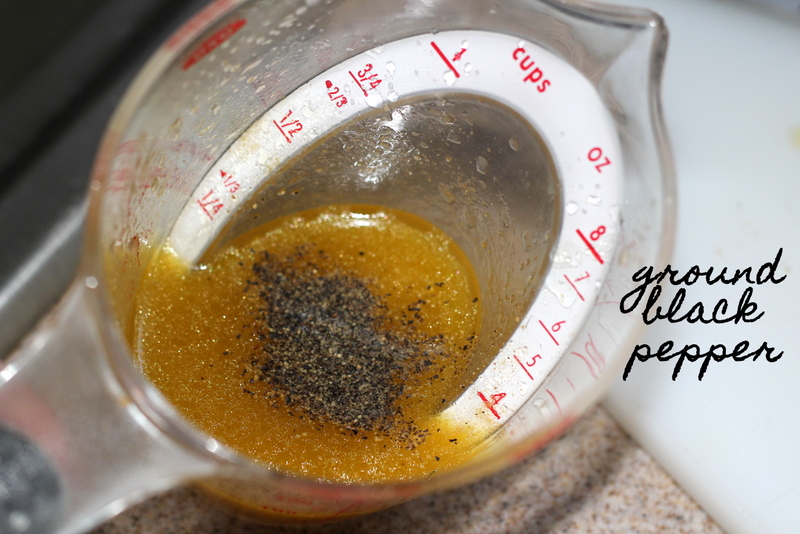 Add a little coarse kosher salt.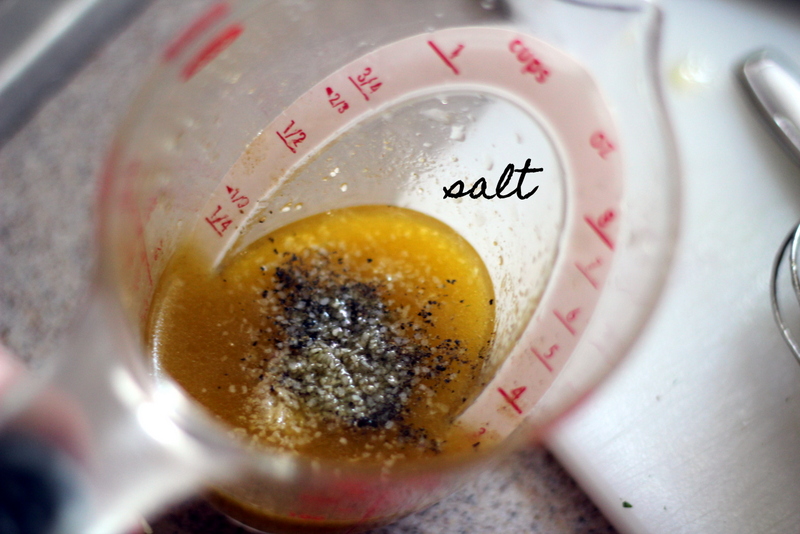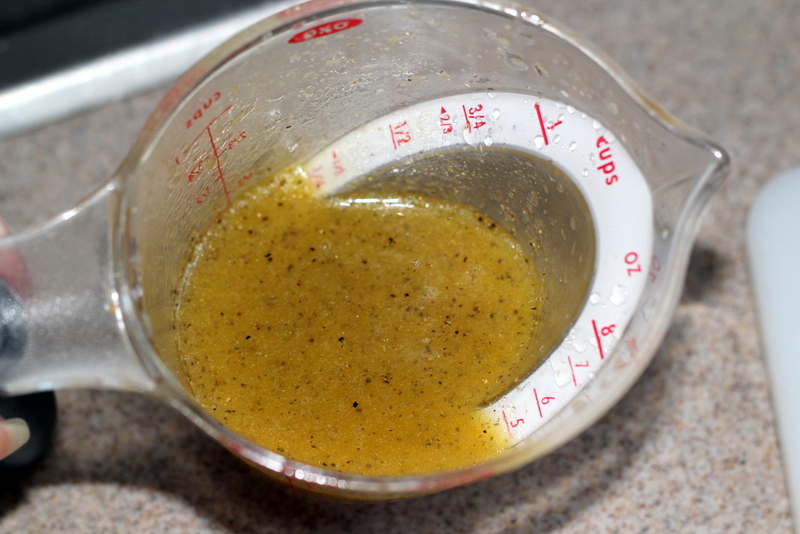 Pour the dressing over the salad.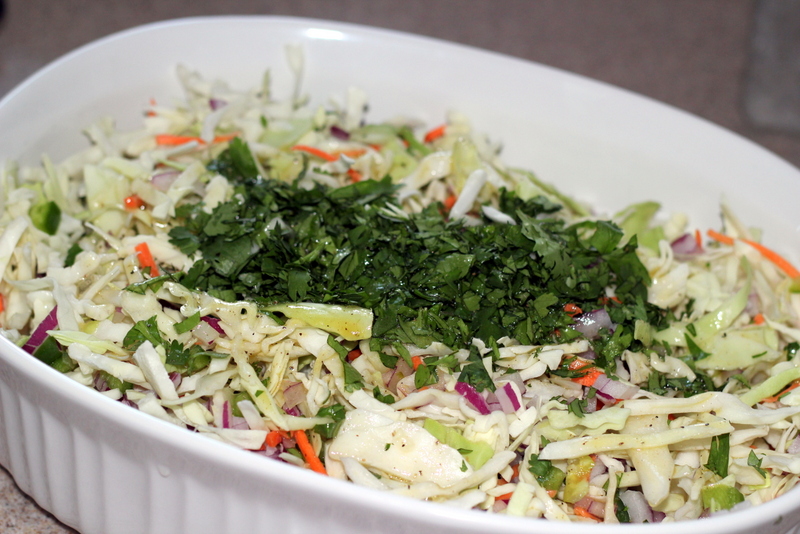 Add a little more s&p, to taste.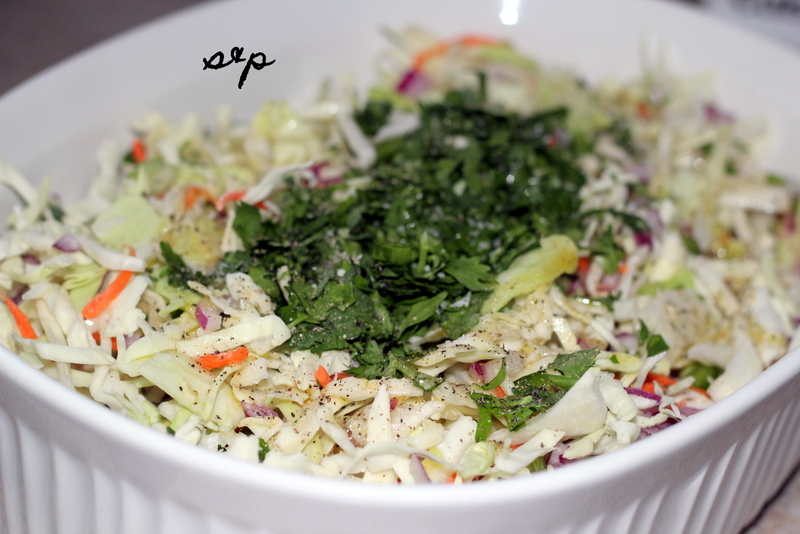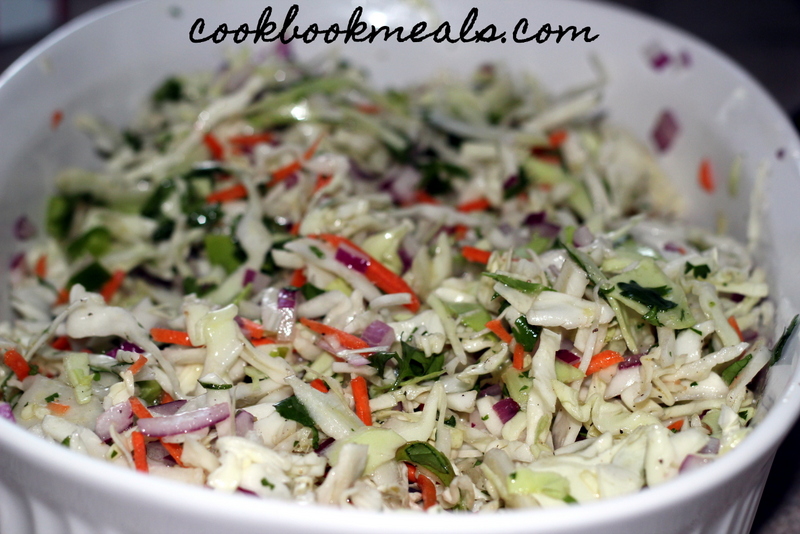 I piled the slaw high on my Slow Cooker Mexican Pulled Pork sandwiches.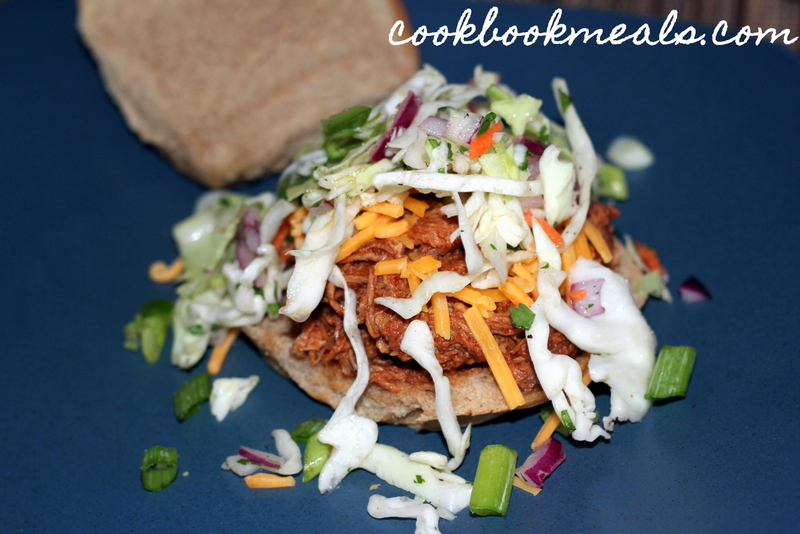 Enjoy!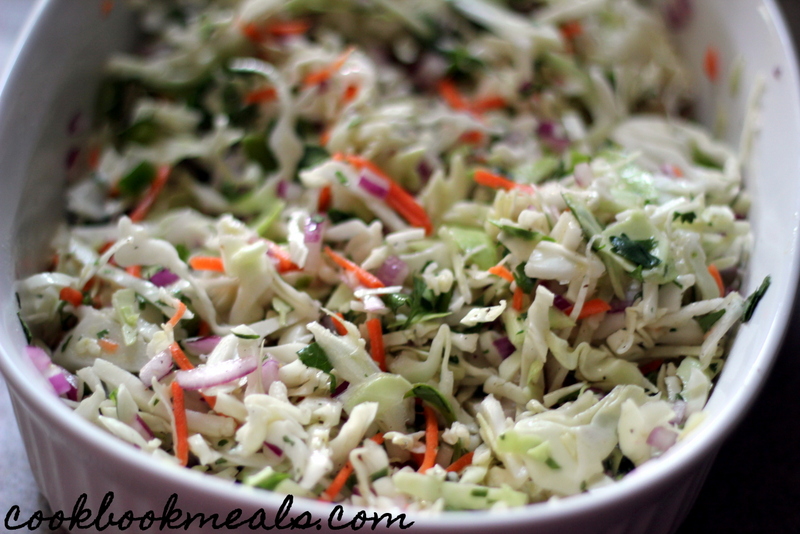 One Year Ago: Cheddar Stuffed Bacon Cheeseburgers
Tw0 Years Ago: Slow Cooker Pork with Sweet & Sour Red Cabbage
Mexican Slaw
Author:
Prep time:
Total time:
Ingredients
1 bag coleslaw mix
½ of a red onion, finely diced
1 jalapeño, seeded and diced
¼ cup cilantro, minced
2 tablespoons extra virgin olive oil
1 tablespoon honey
juice from 2 limes
pinch of ground cumin
coarse kosher salt
ground black pepper
Instructions
Combine the coleslaw mix, onion, jalapeño, and cilantro in a large bowl.
Combine the olive oil, honey, lime juice, and cumin in a small bowl.
Add some salt and pepper, to taste.
Whisk the dressing ingredients together.
Pour the dressing over the slaw.
Toss to combine.
Season with more salt and pepper, to taste.
Notes
Adapted from: [url href="http://arismenu.com/mexican-slaw/#comment-9616″ target="_blank"]http://arismenu.com/mexican-slaw/#comment-9616[/url]